This is a new tournament game format I came up with to have fun and change up the metagame. Its idea is based off a video game called Dungeon Defenders so, I'm calling it:
DUNGEON DEFENDERS
Here are the rules:
1. Each player has a crystal.
2. Your opponent places your crystal before figures are placed in a legal space in your startzone. Legal means it has to fit there and lock into the tiles.
3. Winning conditions are if your opponents crystal is destroyed or if their army is destroyed.
4. Stats on the Crystal DO are
5 life
3 defense
Huge
Abilities for the crystal are:
-1 defense to all figures adjacent to the crystal.
+2 defense added to the roll against ranged attacks.
The crystal cannot be buffed or damaged by any auras, glyphs, and 20 sided abilities.
Here is a Generic Card that can be used for the crystals. Truth be told, any crystals or random objects will work as stand ins as long as both players have an identical object.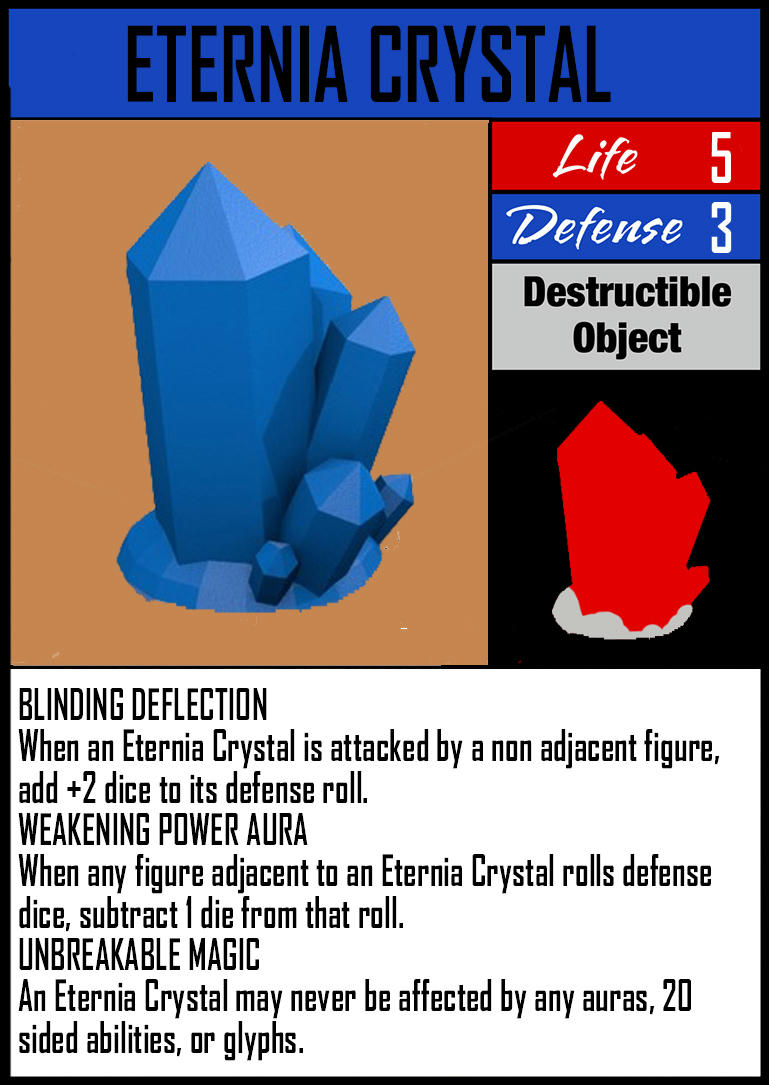 Have fun with it. I know I have.
Here is a link to pics of the crystals I 3d printed off of thingiverse. The RTTFF bases they are mounted too are also on there.
Trex's Terrain Crystal Pics