Hey guys, been working on a custom and wanted to see if any one was interested in trading a custom Dino for some romans.
I have not finished it yet. Have not repainted and glued any one to the saddle as I would rather see if any one is interested in trading and what figure they would want riding it.
Also, I have carved out but not glued on yet a full set of scale armor, similar to the one I used on my onyx warlord ( see my customs). It would run from head to tail overlapping plates, and I can do this in any color ( metallics look best) that you would want.
Here is a pic of the dino so far, remember its not finished. He still does not have a wash on any thing and some more detail work needs to be done.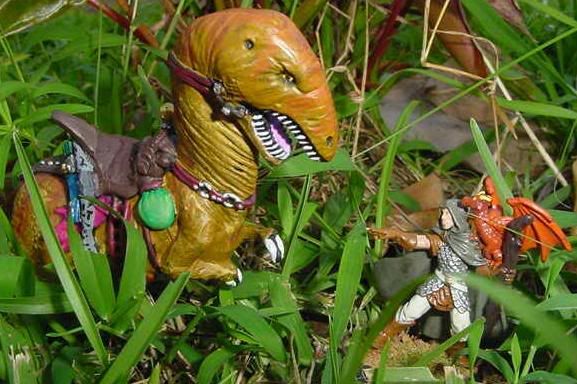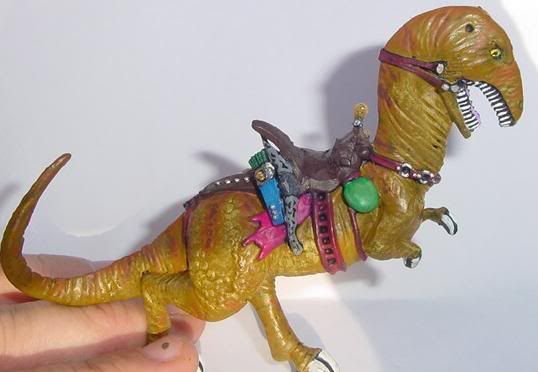 I can also make a card for you and print it out on heavy stock paper both sides. PM me if interested