Alright, decided to update Zigzag. Changed the left side so it was easier to reach the rock high point, without forcing you to traverse over the water. But I kept the glyph in the water, and you can still reach it by taking a turn into the water from the right side and middle of your start zone (and from the left side too). I like this much better. Thanks for the tip, and I think you guys will be happier with this version.
@
Sir Heroscape
@
Flash_19
Zigzag: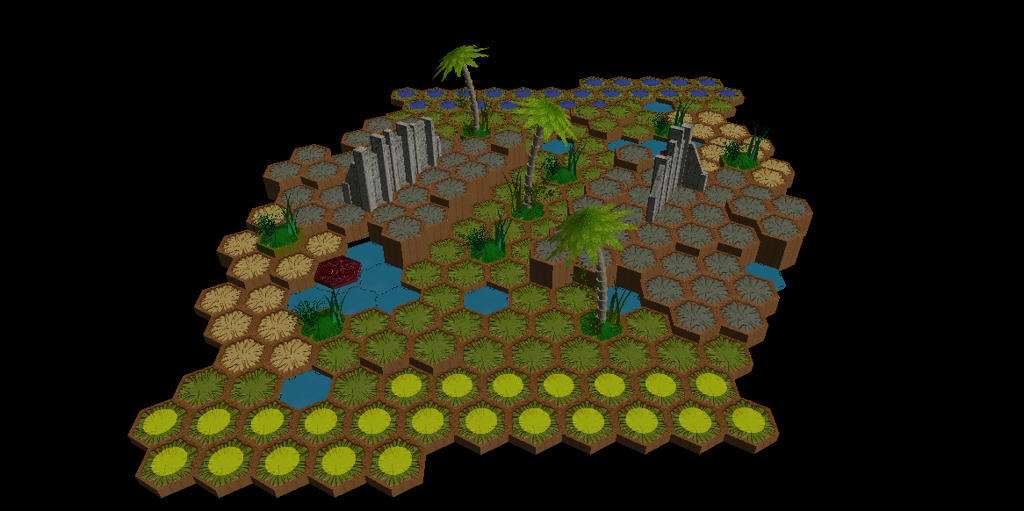 Additional Pictures:
Download
There are a few maps I'm considering editing and uploading new versions of, namely The Flow and Mystic Discovery. I'm not against editing/updating maps of mine, but I'm going to be rather conservative about it as I don't want to constantly be making small tweaks and unnecessary changes to maps. Besides, other than the two I mentioned and maybe a couple more, I'm very pleased with pretty much all the maps I've made and I don't really see myself making much changes (at least that's how I feel at this moment).