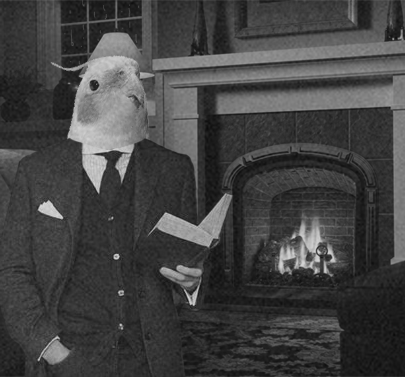 Greetings and a Happy Late-Late Halloween night to you all! Yes, I'm here and I'm not super-late delivering another haunting title to you all this spooky-fingerpuppet-ghost-month!
Now this is quite the chilling tale delving into my favorite subgenre of the kind:
Arctic Horror
!
The Shining, The Thing,
some other third one... there's nothing about scares that snow doesn't improve! So I wrote up this tale to chill you all to the bone! It's a grisly one, all right!
Now I may be late, but this time I
actually
finished the damn thing in its entirety before posting it, so no need to worry about waiting on updates from me! The only updating I've gotta do is fix any grammar issues I see (this was written in a single day so I expect those).
So grab a blanket, whip up some cocoa, and put on
this
track, and enjoy the story of...
Enjoy it? Let me know what you thought! That is... if you can actually bring yourself to finish it (both in a scary sense and in a people-don't-finish-my-stories sense)!
~TAF