Well Here are the figures that I want you guys to take a look at. I Went through my closet and found these from years ago... I have no clue what they are
I was thinking maybe an undead hero...
This ones name is Summoned Skull I think
I was thinking an electrical attack, and an undead enhancement plus flying
worth 150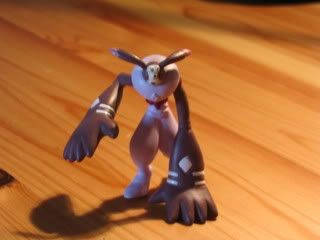 Beast of some sort maybe
Frenzy would probably fit this one and mind shackle!
worth 90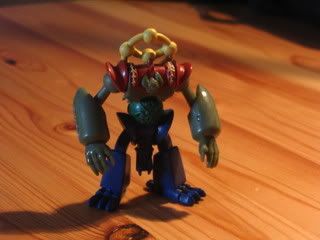 This is the Gate Guardian I believe..
I think a blast like mimrings fire line would be good,
and maybe a guard enhancement ( ZG,DW)
worth 200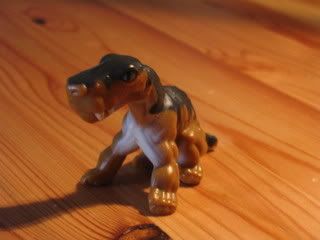 Dont have a name for this one
He would probably get bite and double attack
worth 100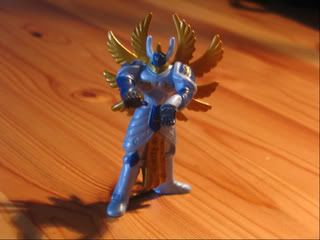 This one will be a kyrie
I was thinking of some sort of energy blast and an attack aura and flying
worth 90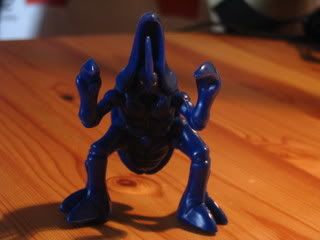 Hercules Beetle
He should get + 2 defence against normal attacks and
+ one against specials, and a iron grip special.
worth 90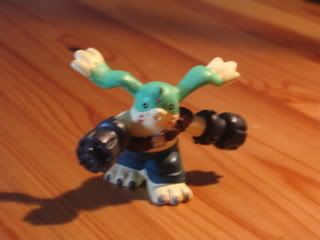 Evil Rabbit of Death
Chain gun special (something like Q10)
worth 110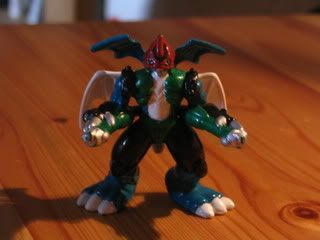 One man Army
bullet attack and a missle attack, plus flying
worth 150
Another evil Rabbit of death
360 degrees of fire special and a machine gun special
worth 120
Star Dude
This guys awesome!!!
4 attacks maybe and flying
worth 200
Please give me info, suggestions,specials,names and more
Oh and when I get the cards done I'll show you guys the effects of the specials I made up. Thank you for your time