March 7th, 2017, 12:01 AM
On vacation...

Join Date: February 20, 2012

Location: USA - WA - Seattle(Marysville)

Posts: 1,666
Wow, Another Double Posted Contest by Dr. G
---
Howdy! Do you want to exercise your brain with some competitive customization? Here's the figure to do that with: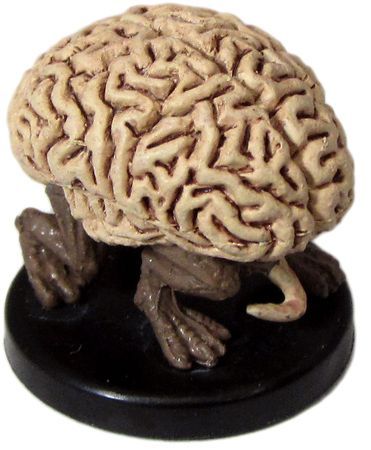 The Lost Coast: Id Stalker #07

There's also the Storm King's Thunder: Intellect Devourer #1


For this competition, you can make a hero or squad, unique or common. Go crazy. I would say that the Id Stalker is three tall, and the Intellect Devourer could be as few as one...

Entries must be in by 11:59pm PST March 19, but I won't be posting the poll until around 3pm March 20 (that means if you don't get it in on time, you still have about 15 hours until you are definitely too late).

Rules:

1. Entries must be sent to me via PM.

2. Keep your entry anonymous while the contest is running.

3. Only 1 entry per member.

4. You may not vote for your own entry as the winner (even if it is the best), and you must vote if you enter.

5. Your submission must be made for this contest (no reusing your old, saggy customs).

Other Clarifications:

You may enter if you do not make a card for your unit. If you submit the entry early enough I will make a card for you. Also, it's pretty easy to make your own, just use @Xorlof 's awesome card creator.

If you want to change your entry you can, just PM me before I post the poll.

Character bios are allowed, and they might tip the scales in your favour so I recommend them.

Contestants:




Last Contests' Contestants:
@kolakoski
@Ninja Status
@Dysole
@obfuscatedhippo
@Lazy Orang
@CJtheMighty
@JC McMinis
@Sam
@orgsbane
@heroscaper2010
@Ixe

This contest has been approved by @Jim
https://www.heroscapers.com/communit...ad.php?t=53851
That's the place you want to be...
---
Dr.Goomonkey is Toril Elemental...
in
BLUE CAVE
---
Last edited by Dr.Goomonkey; March 7th, 2017 at

03:41 PM

.