I've recently discovered the Rackham AT-43 (I know, I know I'm late. I took a 10 year hiatus from Heroscape after D&D 4th edition killed it.) I do own two squads of Havech Eradicators, but while every other Marro hero and squad I have has a hero that is "meant" as there match. (Custom Marro Serpents (repainted Venoc Warlords) for Wo-Sa-Ga is the only exclusive one I have) Havech eradicators are the only outlier. So I'm using the Rackham Assault Goliaths to make some uncommon heroes (Havech Overlord). While I do want the figure Atis Astarte to be the Unique hero for them. The only issue I have is the Marro name for her. Does anyone know how the names of custom Marro heroes were created? Was there a pattern or something used for the two custom Marro Heroes, or can anyone find a pattern for the names of the official Marro heroes?
I have a quick example of Havech Overlord card (Although haven't put the picture or point of sight in yet) but I worry to start on the Unique hero until I at least have a name.
Let me know what sort of names for the Hero could be had, and I'm interested in first look opinions of Havech Overlords.
Havech Unique Hero Figure:
Havech Overlord Figures: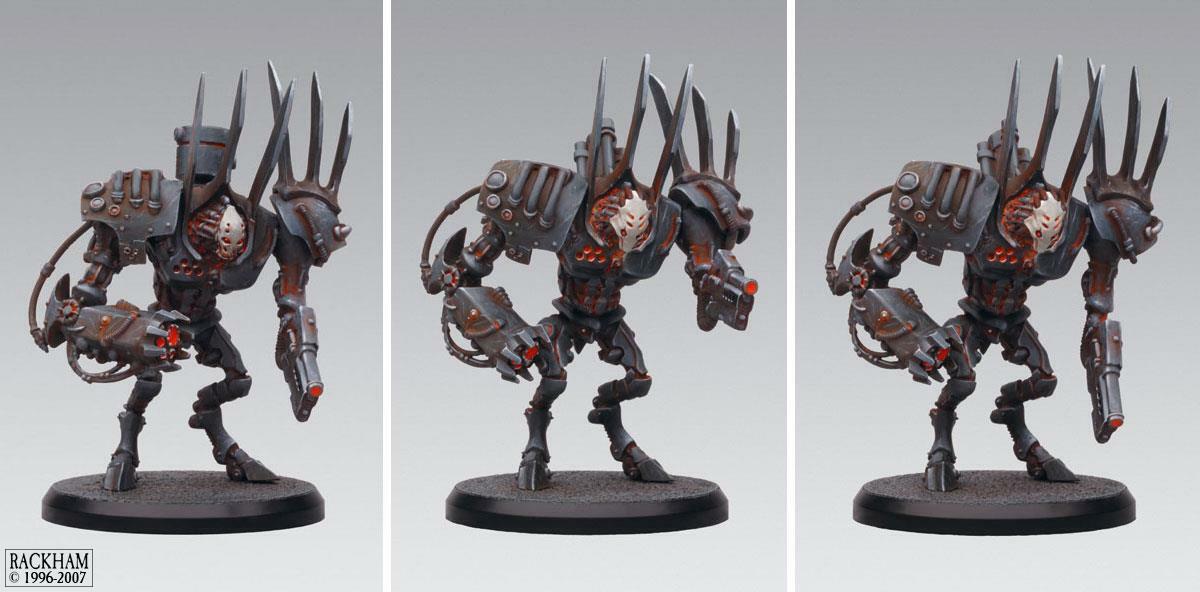 Havech Overlord Card: