My crew does a lot of volunteer work. From donating blood and sorting/stocking at the local food bank, to beautification/clean up of our area hospice, to winter clothing drives.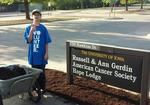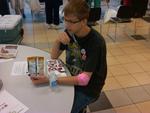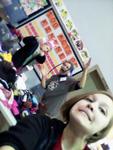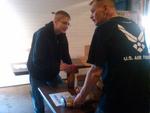 Daughter #2 knows about these drawings and challenged me to give a few sets away to folks making a difference in their communities.
So, feel free to brag about what you do. Post an image/description of your most recent (non court ordered
) volunteer efforts and my expert panel of judges will select winners.
I realize not everyone has the time to volunteer, so if instead, you dropped a few $ to a cool organization like heifer.org (one of my fav's), let the community know.
p.s. (If we don't get any new Einar entries for the original drawing this week, Saturday, 30 June will be our last one and it will be the old "pull a name from a hat" with anyone remaining)
p.s.s. 37 Days to Indy!