Winter has officially set in on Chronicles: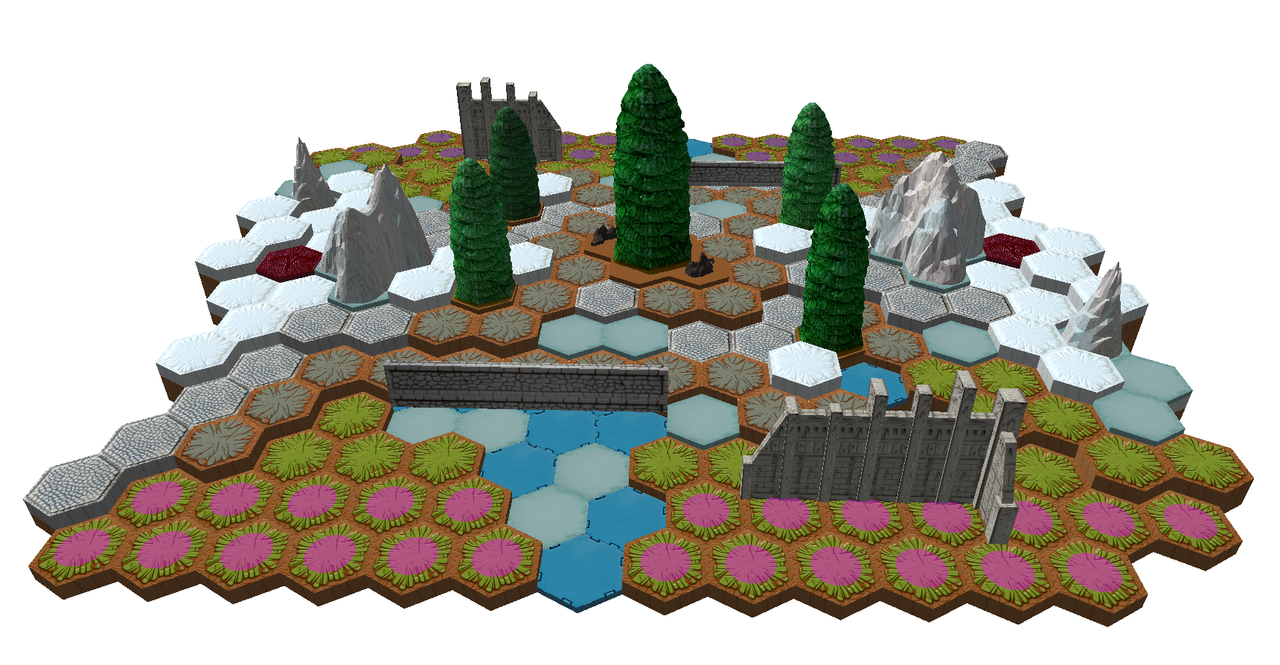 *Potential edit. Added the remaining snow to bump up the outer sides of the map and the glyphs. This helps the flow from one side to the other and doesn't punish melee on the outside of the map being on lower ground than range in the middle. Doubles both the level 3 and level 4 spaces.
Doesn't fix the "road doesn't lead anywhere" issue. I worked on numerous edits before landing on sharing this one that tried to fix that issue and it just doesn't work for the map structure and how the bigger pieces fit.