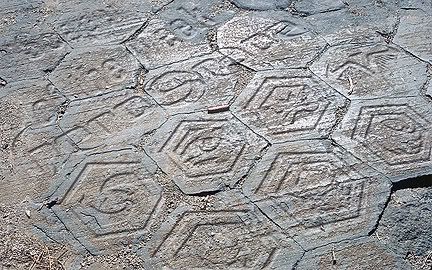 Scaper of the Week 25 - Grungebob
You might've seen this member about on the site.
Learn more about him here!
Our twenty-fifth '
Scaper of the Week
is
Grungebob
Who are you?
Jerry Hawthorne
Who or what is your avatar and how did you come up with your username?
My avatar is a pic of a grunge rock version of spongebob. It was sent to me by a member of our community named Ultradoug. He's long gone. I also use a little red spongebob off and on.
Age:
41
Occupation?
Full time Hairstylist/part time freelancer
Allegiance and why?
Utgar! (Duh)
When did you get into HeroScape and why?
In Feb 2004 I read Erik Arneson's article from New York City Toy Fair. I saw the pics of Heroscape and the brief description. I knew it would be a good gift for my nephews. I did weekly Googles for Heroscape to see if I could find any info possible until finally I scored a hit. Heroscape.net had just opened up. When I joined there were just a couple of members: Hero, CBS42, Craig, Rob, and myself. That was it. I subsequently got the game in June of 2004 and realized that I would like it as much as my nephews, and apparently more.
Favorite aspect of HeroScape and why?
I like the community. I love Heroscape's elegent simplistic design. The terrain offers infinite replayability.
Favorite Hero and why?
Sir Hawthorne! He was named after me.
Favorite Unique Squad and why?
EOV! I like that they are rare and getting more rare. The hoax was hilarious and proof that this community will spend an obsessive amount of time and energy on the trivial (I say this in a loving way).
Favorite Common Squad and why?
Wolves of Badru! C'mon, they have a very unique ability
Favorite Special ability and why?
Evisceraxe. I named it.
Anything you'd change about the game - a unit, rule, or mechanic?
Tough would work against special attacks. Not as easy as it sounds as there could be conflicts with certain specials like Dead Eye Dan's.
What do you enjoy most about Heroscapers.com?
Lately? I enjoy rules discussions and off topic stuff. I like seeing pics of custom terrain as well. I enjoy seeing all the organized events around the country.
Favorite HeroScape moment:
The first time Revdyer gave his pre-game blessing at one of our events.
Another board game you enjoy and why?
Heroquest. I love dungeon crawl games and Heroquest is really my fave.
Three true things and one lie about yourself:
I spent 4 years as a Hospital Corpsman for the US Marines. I won a "puke for distance" contest. I drive a Hyundai, I was a knight.
Other interests?
Contact juggling (I suck at it so don't ask)
We all know you're a big dungeon crawler. What's your favorite of the genre?
Heroquest holds a special place in my collection, but I play em all and also enjoy Warhammer Quest, and Descent among others.
Favorite beer?
Midas Touch for special occasions, and Dogfishhead Raison Detre for daily consumption.
How often do you play board games? How many a month/week?
Good grief! Who knows.
What game are you looking forward to in the next year or two?
There is one I have my eye on.
What message do you have for the community?
Please realize, that Heroscape is not and never will be dead. It has earned its rightful place in Hasbro's hall of fame, and will most likely be regurgitated many times for years to come much like Monopoly and Risk.
Any Heroscapers member you'd really like to play against?
Jim
Who do you pick for the next 'Scaper of the Week?S1R_ART0R1US
Comments
Posted March 30th, 2009 at 07:26 AM by

scottishlad5
Posted March 30th, 2009 at 08:22 AM by

nyys
Posted March 30th, 2009 at 09:11 AM by

Jim
Posted March 30th, 2009 at 09:23 AM by

Grungebob
Posted March 30th, 2009 at 12:27 PM by

Heroscape Elffy
Posted March 30th, 2009 at 12:59 PM by

Shades fan
Posted March 30th, 2009 at 01:25 PM by

Grungebob
Posted March 30th, 2009 at 01:53 PM by

ABOMINATION
Posted March 30th, 2009 at 03:42 PM by

Onacara
Posted March 30th, 2009 at 04:24 PM by

Cleon
Posted March 30th, 2009 at 05:07 PM by

AliasQTip
Posted March 30th, 2009 at 05:12 PM by

Grungebob
Posted March 30th, 2009 at 07:02 PM by

Cleon
Posted March 30th, 2009 at 07:05 PM by

Grungebob
Posted March 30th, 2009 at 07:18 PM by

Cleon
Recent Blog Entries by Hex_Enduction_Hour