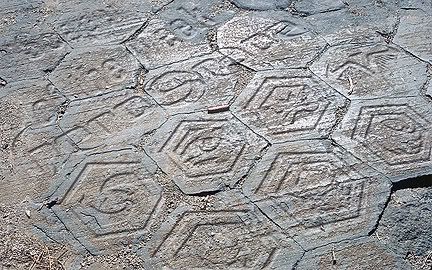 Scaper of the Week - 12 Bunjee
Posted November 22nd, 2008 at 03:53 AM by
Hex_Enduction_Hour
Updated November 22nd, 2008 at 12:55 PM by
bunjee
(Correct the typo I forgot to correct before sending to HEH)
Ah, our latest Scaper of the Week - can we not honor her enough??? Bunee's been on all the fan sites and always ready to lend a helping hand. I'll always remember the time she took to help me with my HS.net log-in issues because of my AOHell (a term I learned form Bunjee herself).
I'm very glad Zzzzz chose our dear Skahen for this week's spotlight.
Our Twelfth 'Scaper of the Week is
Bunjee
Older photo, but it has my dog!
More recent photo, June of this year
Age:
37
Allegiance and why?
Chaotic Good, oh, oops, you didn't say Alliance. Ullar transitioning towards Aquilla. I'm a nature and animal lover, plus, I have a soft spot for the underdog. Ullar was light on troops for quite a while, as Aquilla is now.
Have you played Agent Skahen? How many times? What do you think of the character?
I have played Agent Skahen, not as often as I'd like, probably about 10 times? I'm very pleased with the character and am extremely grateful to those who put together the abilities for her. I have successfully used Dünd in concert with her!
When did you get into HeroScape and why?
December of 2004. Elstree was home with his family for Christmas and during one of our evening phone calls, he mentioned this game he bought. I looked for it on the internet and exlaimed "Baby, there's a dinosaur!" followed shortly by "And a dragon!" Clearly, I'm deranged. We had just gotten into some of the more serious board games that fall, and Heroscape really appeals to my tactile cravings.
Favorite aspect of HeroScape and why?
The possible variations. The map building options are as good as infinite, as are the army building options. I especially like the way it looks and its durability, both the terrain and the figures. I can safely leave it sitting out with 3 cats around and not worry that it will get damaged.
Favorite Hero and why?
Oooo, this is a hard one. Really, these next 3 questions are what took me so long to answer you, I hate picking favorites. But I think I'll go with Eldgrim (stay with me, no laughing) because he's this short little guy, with stubby legs, that is great at grabbing glyphs, getting in your opponents way, and can pump your movement. Just don't call him a Dwarf, he'll get mad!
Favorite Unique Squad and why?
Marro Warriors, because they have been driving people crazy with their cloning since day 1.
Favorite Common Squad and why?
At the moment, the wolves of Badru. I love it when they pounce. I just like to say pounce, and their sculpts give a great about to spring feel.
What do you enjoy most about Heroscapers.com?
The fan creations. Maps, Scenarios, customs units, I love them.
Favorite HeroScape moment.
July 18, 2005, Heroscape.net
I created a thread called "Orm's Return - Gloat - I bring you love!!!!" after Elstree and I had been called by Cardhaus when our pre-order arrived.
This stands out because the shipment went from China>Seattle docks>Distribution trucks/trains and Cardhaus is only about 45 minutes from those docks. We had our product in hand and pictures posted before the game designers got their copy and before they knew it had gotten into the retail chain. Enough people are still here from those days to remember:
One HS unit you would change and why?
Give the Anubian wolves Darklord bonding, even if it meant shifting something else about them. Poor Khosumet is so lonely, even with the Wolves of Badru out now.
Another board game you enjoy and why?
I've come to really enjoy many board games. Ever since we played some of the well known Eurogames, Elstree and I have been addicted to games. I keep my collection pretty up to date on
Board Game Geek
, but I'm behind on my ratings.
Of them all, I think that enjoy Last Night on Earth the most. I've played it a lot but still enjoy playing it, even scenarios I've played before.
Other interests?
Besides Elstree? I love my dog and 3 cats. I like to explore regions. I'm not huge on hiking, but enjoy a day hike, especially if my dog can come with me. I love being outdoors surrounded by trees, water, mountains, animals, any of it. I love reading, but I admit that games and this online community have seriously cut into my reading time.
How do you enjoy your new residence?
I'm settling in nicely. Sadly, my internal compass is not very good, and there aren't good landmarks here like I had in Seattle, so I'm constantly getting myself rotated about 90° There is a very active neighborhood association where I live that works to get people to come out and meet their neighbors, it has been great.
What message do you have for the community?
Spend time in the fan creation areas. There are many amazing community members that present wonderful stuff for playing, or just as appreciation for the game.
Who do you pick for the next 'Scaper of the Week?
Ooo, making me pick again. I'm torn, but I think I'd like to go with Atmospro for his continuing work on the Codex.
Comments
Posted November 22nd, 2008 at 04:00 AM by

Hex_Enduction_Hour
Posted November 22nd, 2008 at 09:55 AM by

rym
Posted November 22nd, 2008 at 10:12 AM by

AliasQTip
Posted November 22nd, 2008 at 11:07 AM by

Onacara
Posted November 22nd, 2008 at 01:49 PM by

Heroscape Elffy
Posted November 22nd, 2008 at 03:38 PM by

Einar's puppy
Posted November 22nd, 2008 at 03:43 PM by

Onacara
Posted November 22nd, 2008 at 05:38 PM by

bunjee
Posted November 24th, 2008 at 10:49 AM by

1Mmirg
Posted November 24th, 2008 at 07:50 PM by

Anonymous
Posted November 24th, 2008 at 08:17 PM by

Pickledpie
Posted November 26th, 2008 at 02:50 PM by

Griffin
Posted December 15th, 2011 at 03:21 PM by

Neo
Recent Blog Entries by Hex_Enduction_Hour