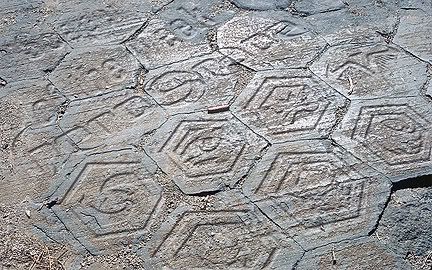 Scaper of the Week - Week 5

Welcome to Week 5 of ĎScaper of the Week!
Our last candidate, Markwars elected the infamous Hahnarama for this weekís spotlight. Letís meet the man himself!
Our Fifth 'Scaper of the Week is
Hahnarama
Age:
The BIG 40
*
Allegiance and why?
I was always a Vydar kind of guy but lately itís been
ALL
Utgar. Being bad never felt so good.
*
When did you get into HeroScape and why?
I got into Scape because I have, till this day, a
HUGE
Man Crush on Hero.
It was about 2 months before GenCon 2004, the first time it was in Indy, and the Indy Star ran a huge article about the new Con coming to town and the hot games that year. HeroScape was one of the featured games. I ďGoogledĒ Scape, found .Net and the rest is history.
*
Favorite aspect of HeroScape and why?
No painting, I canít fracking paint to save my life, and NO Tape measures required to determine range.
*
Favorite Hero and why?
SpartacusÖ.
Seriously itís a tossup between Krug and Drake 2.0
.
Krug just works so well in combo with good ranged squads. Every wound he takes is like him taking another shot of whiskey. It just makes him meaner! Drake 2.0, well with the added range special attack heís truly the BMoC of the Scape world.

*Favorite Unique Squad and why?
Tagwa Samurai.As much as I love the Nakitas, I am a samurai at heart. The blood lust and counter strike and my favorite paired special powers.
*
Favorite Common Squad and why?
Stingers hands down. Sure everyone says 4th Mass, but their, Stingers, cost to attack ratio is the best in the game.
*
What do you enjoy most about Heroscapers.com?
Besides the fact that I can be a grumpy old man/dick? I belong to a lot of other game forums but none of them have created the friendships that I have here. Iíve been very fortunate to turn cyberspace friends into meat-space friends. That is what I will take away from Scapers.com
*
Favorite HeroScape moment
? I would have to say playing Scape where it was born. (At a kitchen table in a secret location on the East Coast. Thatís all Iím saying)
*
Another board game you enjoy and why?
LOL where do I start? It might surprise folks but Scape is a very small percentage of my game playing. Iíll still on a post GenCon high so Iím playing a lot of Battlestar Galactica and Red November. Iím looking to get some Race for the Galaxy and Betrayal at the House on the Hill in next weekend. If you care you can see some of my game collection here:
http://www.boardgamegeek.com/collect...ery=large&ff=1
*
Other interests?
Beer.
*
What message do you have for the community?
For Godís sake move out of your parentís basement and go kiss a girl.
Scape is a gateway game
PLEASE
take the time to look at other games and go play it.
*
Who do you pick for the next 'Scaper of the Week
? My main ***** Bistro.
Thanks for your time, Hahn.
Comments and/or suggestions for improvement of this feature are always welcomed via Private Message.
Comments
Posted October 6th, 2008 at 12:24 AM by

rym
Posted October 6th, 2008 at 12:49 AM by

S1R_ART0R1US
Posted October 6th, 2008 at 07:02 AM by

Hahnarama
Posted October 6th, 2008 at 07:02 AM by

Hahnarama
Posted October 6th, 2008 at 07:27 AM by

Einar's puppy
Posted October 6th, 2008 at 09:21 AM by

S1R_ART0R1US
Posted October 6th, 2008 at 08:23 PM by

Hahnarama
Posted October 6th, 2008 at 08:24 PM by

Hahnarama
Posted October 6th, 2008 at 08:50 PM by

Hahnarama
Posted October 8th, 2008 at 08:13 AM by

King of Blanks
Posted October 8th, 2008 at 12:30 PM by

Hahnarama
Posted October 9th, 2008 at 05:11 PM by

Nadi
Posted August 19th, 2018 at 08:00 AM by

Hendal
Recent Blog Entries by Hex_Enduction_Hour