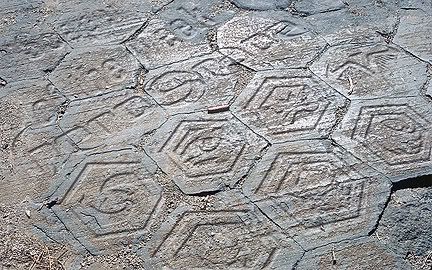 'Scaper of the Week

Welcome to a new weekly event here in the blog section of Heroscapers.
'Scaper of the Week
will spotlight a site supporter member of our community.
They answer questions pertaining to Heroscape and otherwise and then they can field any questions other members may have for them.
As well, it is up to the 'Scaper of the week to choose the next candidate for the spotlight!
Comments and/or suggestions for improvement of this feature are always welcomed via Private Message.
I will most likely create and sticky an index of past SotW in the Scapers Online forum.
Our first 'Scaper of the Week is
Uprising
Age : 29
Allegiance and why? : Utgar. Growing up my brother would always choose the good guys first whenever we played with our toys. He was older so I pretty much had to be the bad guys. That's probably the reason why I gravitate towards evil armies . I'll take Magatron, Sauron, and Darth Vader over Prime, Gandalf, and Luke any day of the week. Evil guys look a hell of a lot cooler too.
When did you get into Heroscape and why? : I received Scape in Christmas of 05' after passing it up repeated times in Wal-Mart. I lurked on HQ for about 3 months before I received ROTV as a gift so I was ready to roll. I always wanted to play a minis game but never really liked all the complex rules most of them had. Part of the appeal is that I didn't have to paint anything and the rules were super easy to learn. Nothing fiddly or complex. Scape fits that perfect blend of game play, cool minis, and relaxed atmosphere that me and my friends dig.
Favorite aspect of HeroScape and why? : Without a doubt the minis are what brought me to Scape. What has kept me around however is the terrain. I don't think Scape would be as fun for me if it was played on a foldout piece of paper. Having a fully built board with bridges and trees and water peppered with 2 armies is an awesome sight. Other games don't give you anything like that unless you make the terrain yourself.
Favorite Hero and why? : I would have to go with Krug for three reasons. First, I think he's the best looking figure in the game. Very detailed and he's a solid model. A figure that size from another company would run you $25. Second would be his powers and stats. I think he fits into the big angry Troll category perfectly. Getting stronger as he takes more damage is not only a great power to have, but it's thematic as heck. Third....he's got a huge meat clever as a weapon. Even if his powers sucked, the meat cleaver makes him awesome.
Favorite Unique Squad and why? : Ninjas of the Northern Wind. Great looking figures that are hard to put down with fast movement and good attack. They make great assassins. Wicked sculpts!
Favorite Common Squad and why? : Anubian Wolves. They are one of the best squads that capture theme and feel in my opinion. They are fast, have good D for a common squad and can rip it up when they get close. I love units that use the D20. They add a level of surprise and chance to the game that makes it exciting.
What do you enjoy most about Heroscapers.com? : MY favorite part of this website is us. Seriously, I don't know any other fan forums that are this close knit or active. The amount of work that people put into this site is astounding. We all know that truth and the Admins make this a cool forum to be a member of, but without all of the crazy fan material it wouldn't be the same. Customs, terrain, lists, polls, articles, reviews, new game formats...you name it Scapers has it.
Another board game you enjoy and why? : I'm really not into games much. Only other game that I play is Talisman 2nd Edition but that only happens like 1-2 times a year. I bought a large amount of games after I got into Scape but most of them sat in shrink wrap or on my shelves until I unloaded them. My new rule is to not buy any more games that I know I won't play. World of Warcraft Minis is looking like it will hit my table soon though. It'll be my first foray into a Collectible game. I've read the rules and it looks like a quick and easy game. The figures are pretty cool looking too.
Other interests : I'm more of a video game player than I am a board game player. I play PC games for the most part. I picked up jogging about 5-6 years ago and now I go almost every day. I feel lazy if I miss a day. I jog at the same track that the NY Giants train at . Course' they don't let me near when the Giants are training. I'm also a huge NBA guy. Love the KNICKS even though they suck. MSG is the roxxorz.
What message do you have for the community : Message for the community? Don't take anything one person says on any one unit to be the end all be all of it's usefulness. There are lots of different opinions on lots of different units. Try to have fun and not get to serious about the game.
Who do you pick for the next 'Scaper of the Week? : I gotta go with Lil Newbie.
Feel free to post any appropriate questions you have for Uprising here!
Comments
Posted August 25th, 2008 at 08:32 AM by

Shades fan
Posted August 25th, 2008 at 11:27 AM by

Uprising
Posted August 25th, 2008 at 11:48 AM by

Einar's puppy
Posted August 25th, 2008 at 12:22 PM by

Hex_Enduction_Hour
Posted August 25th, 2008 at 12:37 PM by

Uprising
Posted August 25th, 2008 at 01:43 PM by

Velenne
Posted August 25th, 2008 at 02:35 PM by

Hex_Enduction_Hour
Posted August 25th, 2008 at 03:45 PM by

johnny139
Posted August 25th, 2008 at 07:25 PM by

Pickledpie
Posted August 26th, 2008 at 03:31 AM by

Hex_Enduction_Hour
Posted August 26th, 2008 at 03:51 AM by

Shades fan
Posted August 26th, 2008 at 10:54 AM by

Uprising
Posted August 26th, 2008 at 07:41 PM by

Pickledpie
Posted August 26th, 2008 at 08:41 PM by

temp.nerd
Posted August 27th, 2008 at 08:56 AM by

Uprising
Recent Blog Entries by Hex_Enduction_Hour