HoSS Small Expansion 8: Liberation of Naboo
Posted January 11th, 2021 at 12:58 AM by
truth
It's been a while since our last release, so for those who haven't heard of
HoSS
before:
Here is our
Welcome Thread
Here is our
Holocron Archive
(previously released cards)
Here is our
Playtesting Thread
Happy New Year!
Heroes of Star Wars Scape (HoSS) presents:
Small Expansion 8
Liberation of Naboo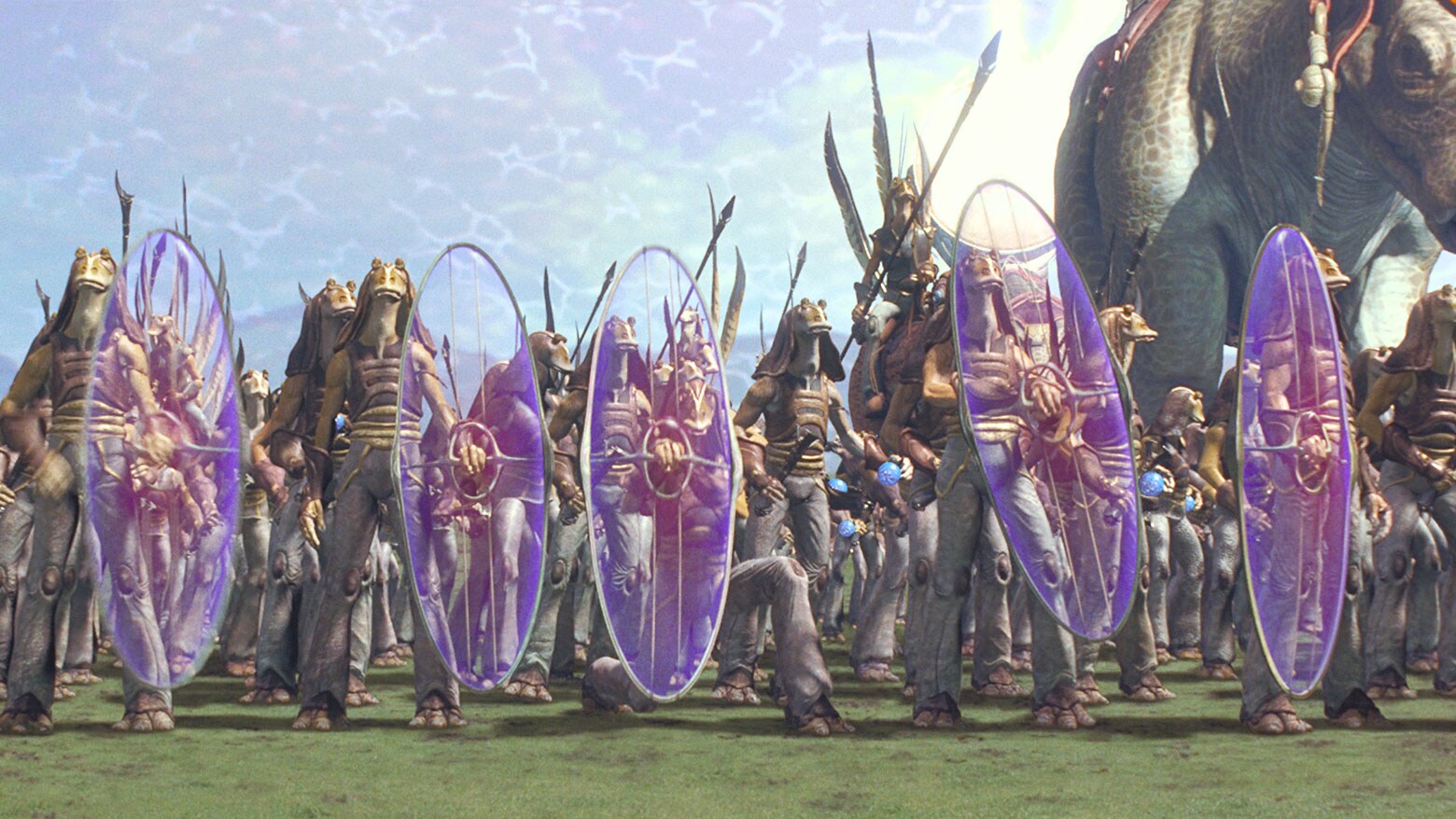 As the Trade Federation's Droid Army marches across the planet of Naboo,
Queen Amidala and her new Jedi friends
have arranged a counterattack to distract the Trade Federation leaders from the true threat: the fighter pilots attacking the Droid Command ship. The
Gungan Grand Army
has joined with Queen Amidala in an attempt to liberate their planet. Luckily for the residents of Naboo, the Droid Army never uses any redundancy in their command and control system ...
This release includes the first figures from our
Galactic Republic faction
. We at HoSS hope you enjoy this release. These figures are a lot of fun:
Jar Jar creates chaos around him
; Obi-Wan and Qui-Gon can Force Speed around the map to dispatch threats or
re-live the epic duel with Darth Maul
; Queen Amidala unites the Independent faction to her cause and inspires her troops; and the Gungan Grand Army is a tight playing faction that uses the Militiagung Infantry as its backbone. Below are links to the individual Holocron for each figure, along with card images in spoilers (art versions—figure versions also are available). And thanks to mac122, we also have rectangular card images for this new release. Heroscape style cards can also be printed in the
X-2 Custom Card Printer
or from one of the pdfs in the Downloads section (links below).
Also noteworthy: this release represents our 101st card released! We plan to celebrate this in the near future with a special release: a "Secret Design" that has been making its way through playtesting.
Comments
Posted January 11th, 2021 at 02:37 AM by

Taeblewalker
Posted January 11th, 2021 at 05:29 PM by

chas
Posted January 14th, 2021 at 06:45 PM by

Tornado
Posted January 15th, 2021 at 03:20 PM by

Arch-vile
Posted January 16th, 2021 at 10:56 AM by

NecroBlade
Posted January 17th, 2021 at 11:47 PM by

William099
Posted January 19th, 2021 at 01:52 AM by

1moreheroscaper
Posted January 21st, 2021 at 03:16 PM by

Porkins
Posted February 17th, 2021 at 12:52 PM by

kevindola
Posted February 18th, 2021 at 06:26 PM by

Alexandros
Recent Blog Entries by truth