Week @ Heroscapers, July 6
Posted July 6th, 2009 at 03:38 PM by
truth
Image of the Week
The image of the week comes from the same new image uploader who recently uploaded the great shots of the new wave 9 squads - basilmichael. You can see all of his great images
here
.

Download of the Week
This week's Download is
Mad_wookie's
Capuan Arena
. It give a very unique twist to maps, splitting a player's starting zone into three different areas. You opponent is also split, making you have to plan even more.
Custom of the Week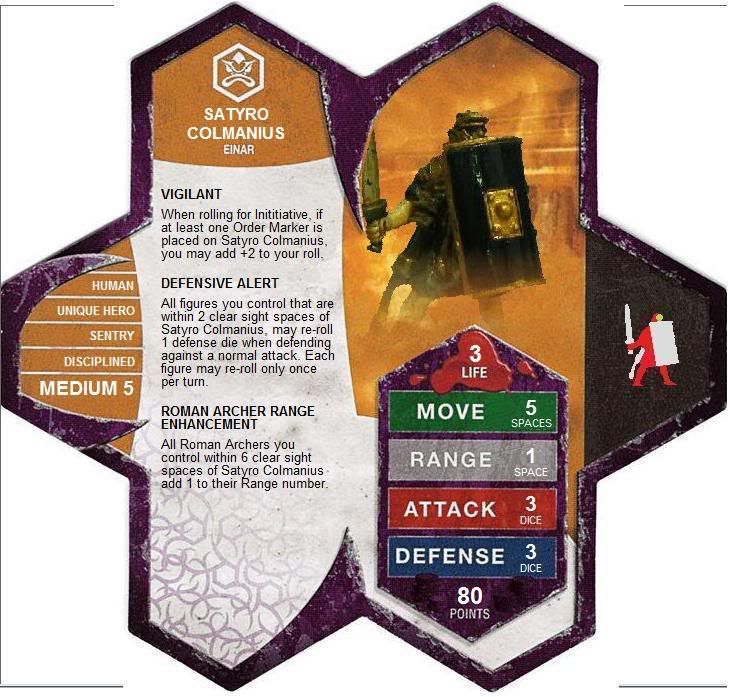 This week, we're featuring another custom from
Taeblewalker's
Unofficial "Not an Exclusive" Figure Contest
. 1moreheroscaper did this custom, Styro Colmanius, a repainted Roman Legionnaire. Styro is to the Roman Archers as the Swog Riders are to the Arrow Gruts. He helps out the lesser used Roman Archers, giving them a little boost, making them more useful with their low defense.
Good luck in the contest to everyone!!
Thread of the Week
Get on your war bonnets! Gencon 2009 is coming ever closer, and scapers across the country can really start practicing because the
Gen Con Heroscape maps for 2009
have been announced by R˙chean. This year 11 maps are going to gencon. Four BoV maps, two gencon map contest maps, two BoV nominated maps, and three custom Gencon maps have been chosen to attend.
Blog of the Week
Prison Break!
Screams a guard from his high watchtower as a few convicts race from the darkness and into what could be freedom, or an eternal slumber.
Nooblar
has once again given us a new scenario, and a new way of playing the game that adds a special element of drama and action to the game. So what will it be? Win, or lose?

Scaper of the Week
This week,
Rym
interviewed
Hextr1p
, one of the site's designers. He expresses his love for the Lakers, 311, and his flare for custom making. He may also, at one time, have been mistaken for a certain celbrity. See the full interview
here
.
Comments
Posted July 6th, 2009 at 03:45 PM by

Worseley
Posted July 6th, 2009 at 04:19 PM by

Einar Gen.
Posted July 6th, 2009 at 05:20 PM by

Elven Lord
Posted July 6th, 2009 at 05:57 PM by

Pickledpie
Posted July 6th, 2009 at 07:23 PM by

Mr Migraine
Posted July 6th, 2009 at 07:46 PM by

mad_wookiee
Posted July 7th, 2009 at 12:10 AM by

Nooblar
Posted July 27th, 2009 at 07:13 PM by

demonslayer101
Recent Blog Entries by truth