Repaint Feature - January 2017
FROM THE PATRON'S GALLERY
Repaint Feature
Author: The Obfuscatedhippo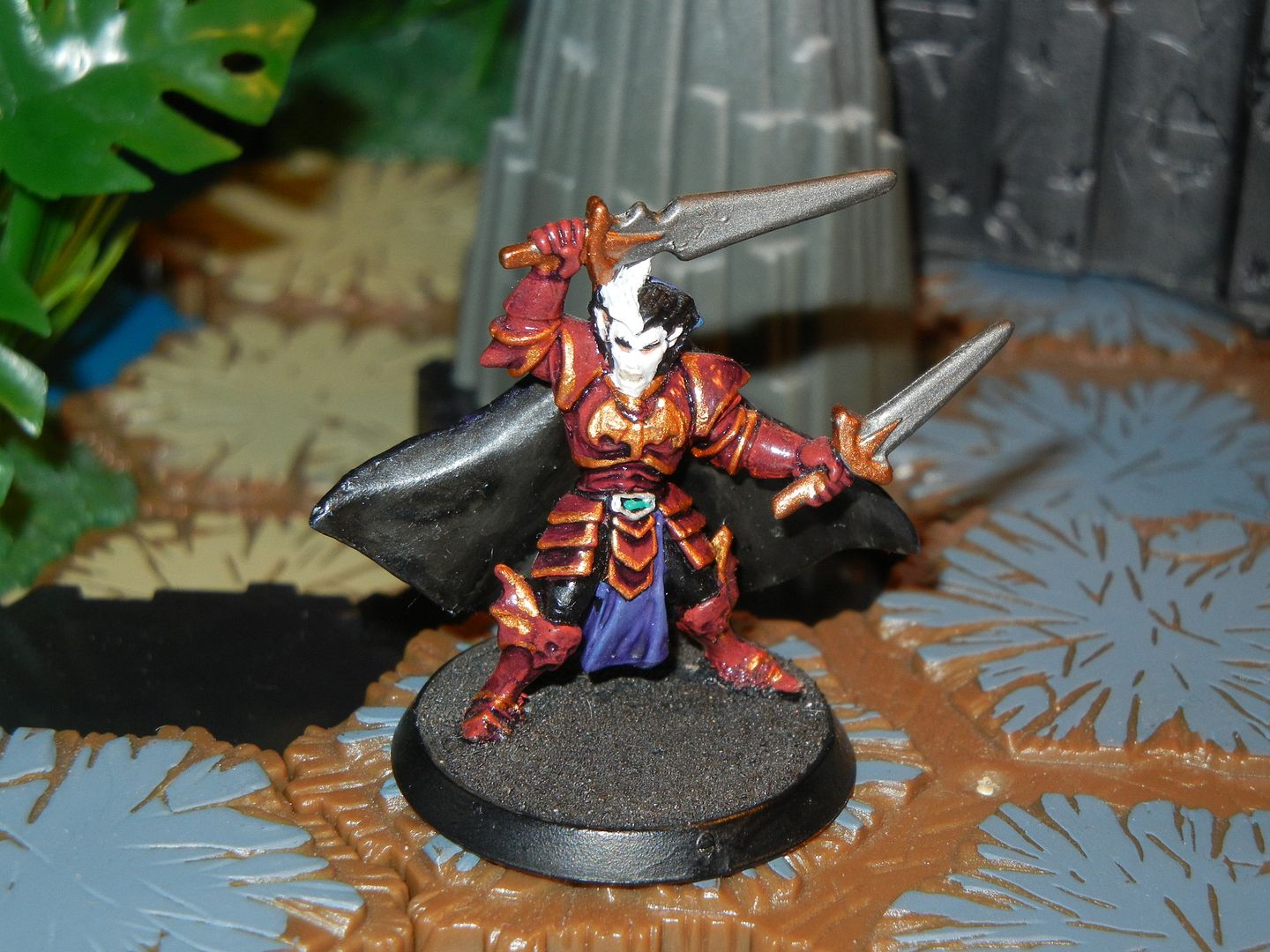 I was introduced to Heroscape by my best friend, Jason, who described the game as an "awesome miniature battle game" and then he quickly followed with ".. and the minis are already painted." I could sense his enthusiasm and, with our knowing each other so well, he also knew that I had no painting skills whatsoever. So, of course, I tried it—and loved it.
As a gamer-child of the 80's, there were plenty of great miniatures breaking through for wargamers and blood-bowlers alike. Heroscape hooked me in because it reminded me so much of one of my favorite games from the 80's—Battletech—where I had had visions of how fantastic the games would have been if we were using 3D terrain and miniatures instead of the cardboard standees. I'm glad that gaming has come such a long way.
But as gaming evolved and miniatures became more available, I continued to be that supremely untalented and impatient painter. I was lucky to come across such a great game with pre-painted minis, but also I encountered many, very talented artists who could enhance the already detailed Heroscape sculpts into miniature pieces of art (pun intended).
So, I found my calling ... as a Patron of the Arts.
In this article, I'd like to highlight one such artist: Cory (aka craziecory), a local Seattle gamer and friend, who I commissioned to do several Heroscape repaints. I've highlighted a few of those repaints in images here but you can find more of his portfolio
on Photobucket
.
Reimagined Cyprien & Sonya Esenwein
"Sometimes it is difficult to perceive the difference between good and evil. This is not the case with Cyprien Esenwein. He is pure evil." — HS Compendium, pg. 29
Unless you have drafted a massive Soulborg army, the sight of your opponent placing the beloved undead heart-breakers, Cyprien and Sonya Esenwein, on the battlefield can be intimidating. I have been both the giver and receiver of the couple's
Chill Touch
/
Life Drain
/why-won't-you-just-die combination on many occasions. For 195 points they really should do something ... terrifying, right?
The great sculpt work and detail of the original Heroscape line was truly magnificent. The menace in Cyprien's pose, the detail of his armor and the flow of his cape are perfect. Sonya's strong stance and her commanding presence—pointing to her lover's next victim—are a great combination.
I knew that Cory could make these Utgarian terrors into something even more frightening, and I wasn't disappointed. Typically when I ask Cory for a commission, I just give him artistic license to come up with whatever he thinks is cool. Personally, I think he nailed it and the upgraded undead are wicked in this repainted version. My favorite new feature is the streak of white in Cyprien's mane. I imagine that this new armor and that shock of white are from the imbibing of the Wellsprings. And, eternally by his side, the vile Sonya is armored to match.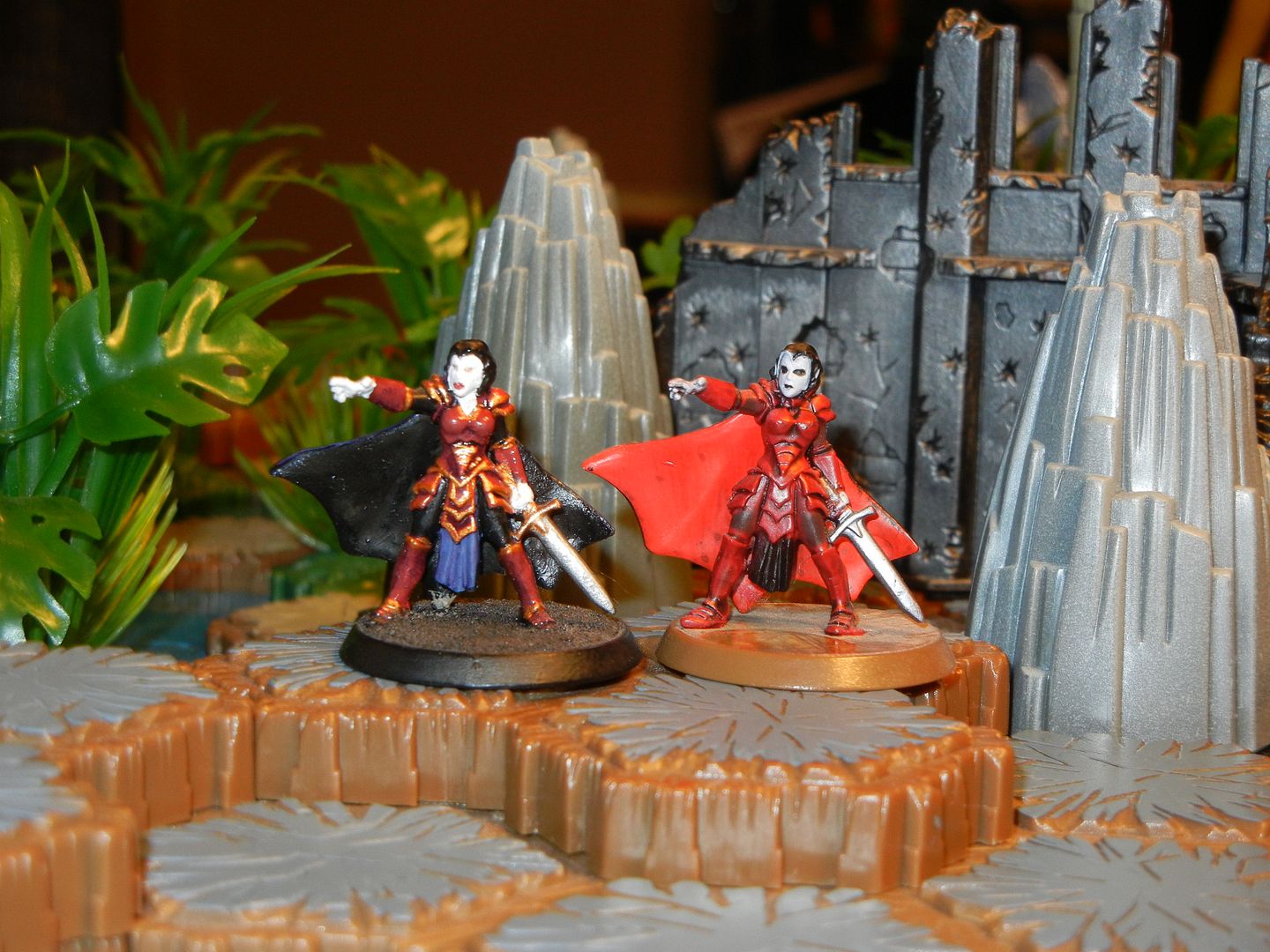 The Heroscape Community and the Heroscapers.com forums are a great place to share our joy of the game and to cultivate our imaginations. I'm very lucky to have such talented folks to bring even more joy and inspiration from their artistry.
– Keep 'Scaping,
Kai, The Obfuscated Hippo
Comments
Posted January 18th, 2017 at 12:24 AM by

HS Codex
Posted January 18th, 2017 at 02:00 PM by

Scaperedude
Posted January 19th, 2017 at 01:23 PM by

TGRF
Posted February 12th, 2017 at 07:39 AM by

WolfScape
Recent Blog Entries by HS Codex