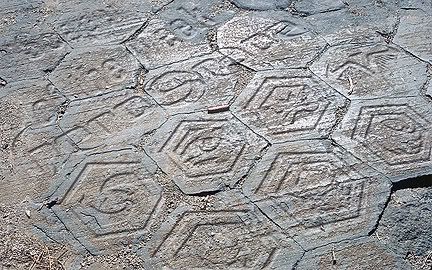 Scaper of the Week - 15 Revdyer
Uh, Lordraidor picked some member who goes by the handle of Revdyer for our newest Scaper of the week.
Maybe some of you are familiar with the gentleman?
Our Fifteenth 'Scaper of the Week is
Revdyer
Allegiance and why?
Jandar, of course. They're the good guys and I wish I were one too.
Can you tell us anything about your clan tartan
(LordRaidor question!)
The tartan of the stole I am wearing is the "Clergy tartan" reserved for ministers of the Gospel. It is a modified Clark tartan (Clark -> Clerk -> Clergy). Sometimes in my sig I will also have the Dyer tartan:
And, of course, there is the MacDirk one, too. <grin>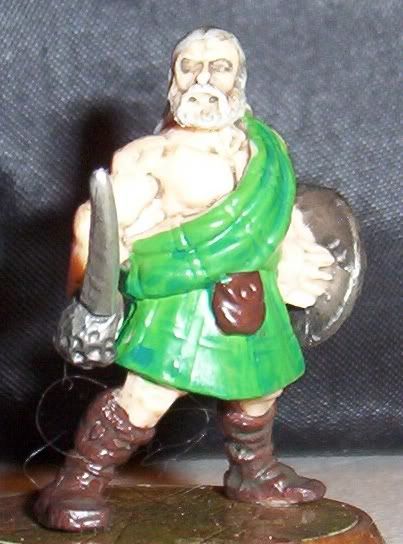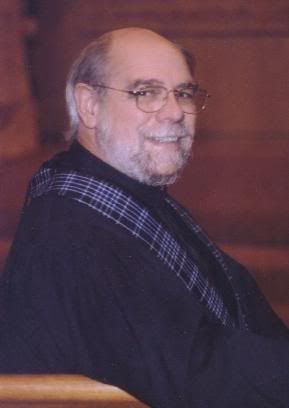 When did you get into Heroscape and why?
In October of 2005, I was looking for a toy knight to illustrate a children's sermon on the idea of putting on "the full armor of the Lord." I went to Toys R Us and was looking around. There I saw a package with four beautiful knights in it, which was great. Since I usually have four children for the lesson, I could give each of them one to take home; and I did. That left me with this other thing, some blue dude on a saber-toothed cat, a Swog rider. That got me interested in finding out what kind of game these pieces were from. So I went back to the store and saw the now famous Bubble Display for HeroScape. That was enough for me, and I bought the game right then and there.
Favorite aspect of HeroScape and why?
My favorite aspect of HeroScape is that it has been, for me, very therapeutic. I got into the game just before my second battle with cancer, and I found through the next three years of chemotherapy that playing HeroScape gave me a place of calm healing, when my attention could be focused on something other than my own pained body. In terms of game play, what I like best is that no two games are alike, with an infinite map design and an almost infinite army possibility.
One HS unit, rule, or aspect you would change and why?
I'm pretty conservative about this. When I first started playing, there were all kinds of house rules that I tried, thinking they would improve the game. It turns out the none of them did, with one exception. I do allow Krug to stand on a single width bridge. Other than that, I play by the rules "as they is writ."
Favorite Hero and why?
Without any question – Sir Hawthorne. The idea of a wicked "Black Knight" brings back memories of childhood, when I was very involved in the Arthurian Legend lore.
Favorite Unique Squad and why?
The Elite Onyx Vipers, because they look great. I just wish they would play as well. In terms of game play, though, I'll pick the Krav Maga Agents most often of the Unique Squads.
Favorite Common Squad and why?
Although I dearly love the 4th Massachusetts Line, I have to choose the Sentinels of Jandar for my favorite. I love hearing my opponent say, "Man! Those guys are just about impossible to kill!" Besides, they're angels with war hammers...what could be cooler than that?
What do you enjoy most about Heroscapers.com?
Were it not for Heroscapers.com I would not have met so many of the people that I am now glad to call friends. I doubt if I would ever have attended a tournament, let alone host one, without the site. I'm pretty sure I would never have gone to GenCon without the buzz on the site about that, too. I also love having the easy resources of the BOOKS and the Rules .pdfs and the Advanced FAQ so handy.
Who is a member you'd love to someday play against in a game of Heroscape?
There are a bunch, really, and I won't try to name them all; but the person I would most like to play against in a game of Heroscape is Bunjee. I've played
Last Night on Earth
with her, but never (yet) 'Scape.
Most memorable moment playing Heroscape?
The first time I played a game with Sir Hawthorne in it. It came down to the ending moves and my opponent had Hawthorne and a Blade Grut left; I had a slightly wounded Krug. I thought it looked like I had about a 50/50 chance when, suddenly, Hawthorne back-stabbed at the end of a round and was standing right next to the Grut as I got initiative and had my first order marker on him. End of game, beginning of laughter.
Another board game you enjoy and why?
I used to play
Tactics II
(when it first came out, about 45 years ago) and
Stratego
(when it first came out, too). For a few years before HeroScape I was playing American Civil War miniatures using the Johnny Reb II rules.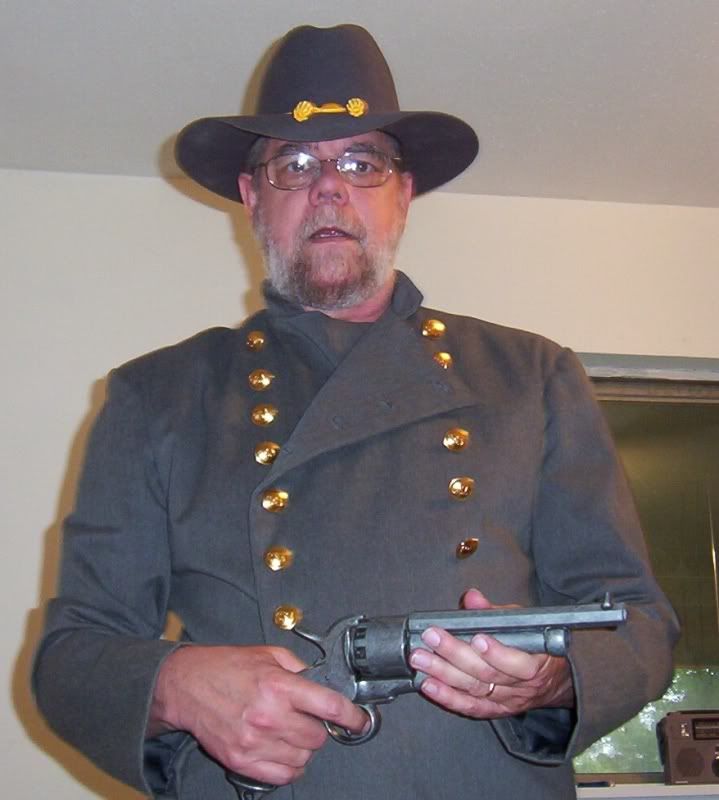 Other interests?
History in general and American Civil War history. I love going to battlefields, especially Shiloh. I continue to be fascinated by linguistics and Semiotics as well.
What message do you have for the community ?
Try to remember that we are here on the site to give each other help and joy, not grief and irritation.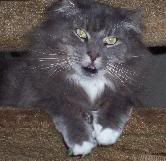 Who do you pick for the next 'Scaper of the Week?
I pick my GenCon roommate for the past two years, the skull in the flight helmet, the crazy helicopter guy, and the first person who welcomed me to Heroscapers:
Skyknigh
t.
Comments
Posted December 14th, 2008 at 12:48 PM by

Mr Migraine
Posted December 14th, 2008 at 01:43 PM by

Heroscape Elffy
Posted December 14th, 2008 at 02:22 PM by

Hex_Enduction_Hour
Posted December 14th, 2008 at 02:26 PM by

ABOMINATION
Posted December 14th, 2008 at 02:38 PM by

AliasQTip
Posted December 14th, 2008 at 03:59 PM by

gmartin
Posted December 14th, 2008 at 05:59 PM by

scottishlad5
Posted December 14th, 2008 at 08:07 PM by

Shades fan
Posted December 14th, 2008 at 10:11 PM by

johnny139
Posted December 15th, 2008 at 10:52 AM by

gmartin
Posted December 15th, 2008 at 11:52 AM by

Jexik
Posted December 15th, 2008 at 02:05 PM by

Revdyer
Posted December 15th, 2008 at 02:24 PM by

1Mmirg
Posted December 15th, 2008 at 05:45 PM by

Revdyer
Posted December 18th, 2008 at 09:07 PM by

Nooblar
Recent Blog Entries by Hex_Enduction_Hour