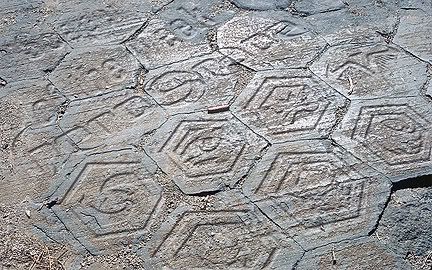 Scraper of the Week 6
Welcome to Week 6 of 'Scraper of the Week!
Our last candidate, Mr. 'Misunderstood Dick' himself Hahnarama elected
Mr. Bistro
for this week's spotlight. Let's meet the man himself, but please speak up, Mr. Bistro! I'm having trouble hearing you!
Our sixth 'Scaper of the Week is
mrbistro
Age:
32
Allegiance and why?
None. I love them all, though I tend to go through phases where I stick to one general for a while. Right now it's Utgar, previously it was Einar.
When did you get into HeroScape and why?
About a month after its release I saw it in a TRU, and thought it might be worth buying for terrain. I found Heroscape.net, then immediately went out and bought it. A second master set followed soon after. Unlike others, I know there will come a day when I will no longer player Heroscape. Heck, I might even sell or trade it far off in the future. Certain figures I will keep for sentimental reasons, but I will never let go of the terrain pieces.
Favorite aspect of HeroScape and why?
The terrain. Heroscape's terrain is one of the greatest innovations in miniatures gaming ever, yet it goes largely unnoticed by hobby gamers. Pity.
Favorite Hero and why?
Dund. My opinion of a person is raised considerably if they are ever willing to play with Dund. Clearly, having fun is more important to them than winning.
Favorite Unique Squad and why?
The Rechets. They have a cool, unique mechanic and they're full of theme.
Favorite Common Squad and why?
The zombies. You can't beat them for a unit that acts and feels exactly like it ought to.
What do you enjoy most about Heroscapers.com?
There's a lot really. It's the perfect resource for Heroscape news and information. Plus I've made some good friends here as well. If it wasn't for 'Scapers I would never have gone to tournies and would never have met people like The Guru and Jim (there are many others too).
Favorite HeroScape moment
Winning my first tournament. Granted, I was playing a 'tron army so the cheese factor was there (I honestly didn't know this as it was my first time to play them) but it was a real confindence booster. Naturally I've done everything in my power to destroy that confidence since then.
One HS unit you would change and why?
Q9 seriously irritates me, and for obvious reasons. But it's great to have a miniatures game where the power spectrum is so evenly balanced. The venocs as well. It's hard to justify using them even in casual play now.
Another board game you enjoy and why?
Yeesh. There are so many. Twilight Imperium is my favorite board game. In fact I consider it to be the pinnacle of game design right now. It's a civ game in space. You build fleets, explore planets, vote in a senate, broker trade deals, research technology, and many other things. It's everything I could want in a game.
Other interests?
Cleaning and caring for my ears.
What message do you have for the community?
Your ears are delicate, irreplaceable instruments. Once hearing is damaged, it often can't be restored. So give your ears – and your hearing – the same level of care and attention as you do other vital parts of your body. Here are some basic tips that can help:
General Care Tips
- Have your ears and hearing checked periodically
- Know the warning signs of hearing loss
- See a medical professional right away if you injure your ears, experience ear pain, or notice changes in your ears or hearing
Cleaning Your Ears
- Clean your ears with extra care. Wipe the outer ear with a washcloth or tissue.
- Never put anything into your ear that's smaller than an adult finger covered with a washcloth. Using cotton swabs or other small object may damage the sensitive structures of your inner ear
- Earwax is usually removed by the ear's own cleaning mechanism. If you have a build-up of excess earwax, see your physician or medical professional.
Who do you pick for the next 'Scaper of the Week?
Let's go with Pilgrim. He and OPrime are responsible for creating the huge Heroscape scene in the northeast.
Comments and/or suggestions for improvement of this feature are always welcomed via a
LOUD
, Private Message.
Comments
Posted October 12th, 2008 at 12:57 PM by

Hex_Enduction_Hour
Posted October 12th, 2008 at 01:41 PM by

Einar's puppy
Posted October 12th, 2008 at 09:15 PM by

nyys
Posted October 13th, 2008 at 07:15 AM by

Hahnarama
Posted October 13th, 2008 at 08:41 AM by

mrbistro
Posted October 14th, 2008 at 12:22 AM by

ninthdoc
Posted October 15th, 2008 at 01:53 PM by

Uprising
Posted October 16th, 2008 at 09:11 AM by

mrbistro
Posted October 16th, 2008 at 09:13 AM by

mrbistro
Posted October 19th, 2008 at 05:52 PM by

Fuzzie Fuzz
Posted October 22nd, 2008 at 08:20 PM by

Clarissimus
Posted October 22nd, 2008 at 08:36 PM by

Hex_Enduction_Hour
Posted October 22nd, 2008 at 10:54 PM by

theGuru
Posted October 22nd, 2008 at 11:32 PM by

Hex_Enduction_Hour
Posted October 23rd, 2008 at 11:20 AM by

R˙chean
Recent Blog Entries by Hex_Enduction_Hour