GenCon 2010 Blog
GenCon Day GC T-4 (Sunday, August 1).
Worked today and enjoyed it, with breakfast at church, then Sunday School and worship. A lot of people were gone on vacation trips, but we still had good singing and a sermon on Zechariah 1:1-6. Then, at noon, I became, officially "on vacation."
The afternoon has been spent eating left-overs for lunch (a swiss and Prem sandwich on whole grain bread), taking a nap, and thinking about the next week. I've already been shopping at the Dollar Store for Slim Jims to eat during the tournament events (keep the diabetic in protein). I also sat doing this and watching the Food Channel on TV. So, it's vacation for sure!
Watching the weather...it is 99 in Little Rock right now and 85 in Indy. I'll take the cooler weather as a travel bonus, if I can get it. We're predicted to have temps over 100 (real temperature) all week long.
GenCon Day GC T-3 (Monday, August 2).
A sure sign of having reached a "certain" age is when part of your travel preparations include parsing out your medications into one of those weekly dispensers. Old Rev is certainly at that point, and right after my meager breakfast, that is exactly what I did.
This will be a fidgety day, with a few chores to do (like paying some bills, going to the bank, that sort of thing. With Little Rock temperatures over 100, all the "doing" will be indoors). I can hardly wait until tomorrow to be on the road headed east (then north, then east some more). I guess I'll need to pack some clothes and things and check several times to make sure I've packed all the right figures for my armies.
...
I have burned some of the day's energy by going shopping for supplies, beverages, Slim Jims, cheese and stuff. I went to the bank and am set to go in the wallet department, too.
...
Now it is getting on toward evening and there is thunder in the air, although no rain. The temperature is 103 and tomorrow they are saying it will get to 106. I'll be glad to be heading north-east where it is a little cooler. The dogs are restless because of the sky-noise. I've got all my armies packed, and my Vixen-Tor custom dice tower (one of the prides of my life) to go. Morning will come soon enough.
...
Supper was left over chicken tacos (my wife was raised in Mexico) with Fire Sauce from Taco Bell (without any question the best product from that place) rather than the salsa and sour cream of last night. I'm a happy camper. Now one last task for the evening and that is collecting the cell phone numbers of the people I'll need or want to call in Indianapolis.
My dogs are aware something is "up." They are being particularly possessive and I haven't even gotten the travel bag out yet.
GenCon Day GC T-2 (Tuesday, August 3).
After a good night's sleep, I'm up and moving. Had coffee and took my blood glucose, which looked good; finished packing, and am about to jump into the shower, then head out. I'll be headed on I-40 toward Memphis, then in West Memphis, turn north on I-55 toward St. Louis, until it reaches I-57 heading north east across the Mississippi. If all goes according to plan, I'll be able to add to this report from Mount Vernon, Illinois this afternoon/evening.
,,,
An interesting day.
I said good-bye to Ralph and Maggie and left my little house in Little Rock, just before eight o'clock. (Marian had gone off to work a few minutes before.)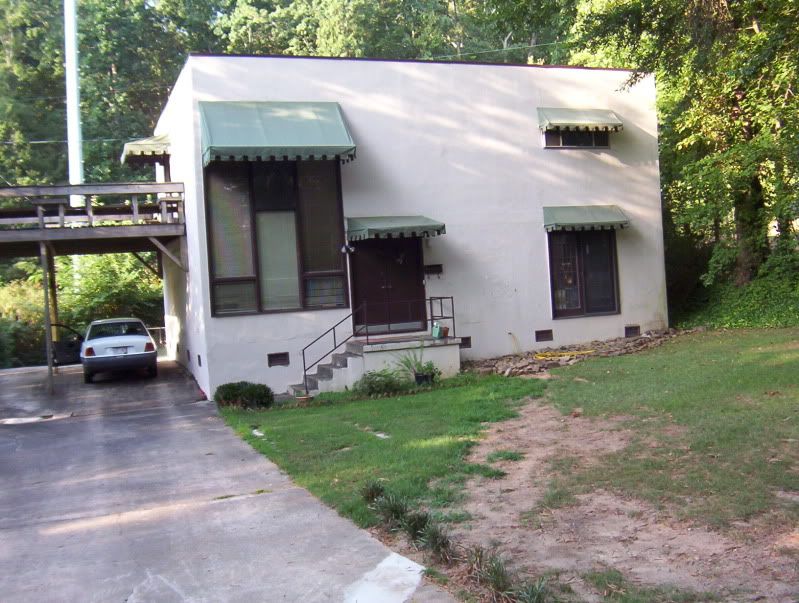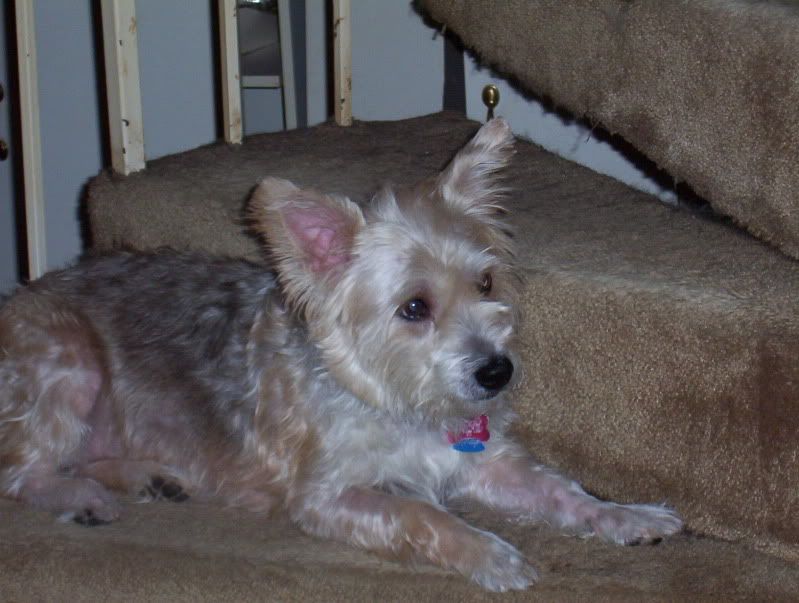 I set out just fine, but 40 miles east of Little Rock I-40 came to a complete stand-still. There were Sheriffs' cars, U. S. Marshall cars and vans, ambulances, and lots of other law enforcement units. We sat for forty minutes, then moved three miles in the next thirty minutes, and were detoured off the freeway and into Hazen, Arkansas, routed around the back roads of East Arkansas, and shunted back on the freeway at Brinkley. All in all, lost about two hours time. (news update - turns out it was an accident with injuries on the bridge over the White River. A truck carrying U.S. mail hit a stalled car...which explains the Marshall's cars. Mail went all over the place. The freeway was closed until 1 p.m.)
The rest of the drive, through Arkansas, Missouri, (waving across at Tennessee and Kentucky), and into Illinois was without interest or incident. I always listen to Paul Simon's Graceland album headed toward Memphis. Today was no exception.
So, here I am, 350 miles or so along way and thinking about dinner. ...After thinking about it, I went to Chili's and got what I think is the only real bargain on their menu - the Sirloin steak. It was, as usual, very good (with a nice salad, some home fried, a little of the Texas toast, and a Bloody Mary).
Now I'll settle in with television, the computer, and/or a book. I'll add to this tomorrow from Indianapolis, if all goes well.
GenCon Day GC T-1 (Wednesday, August 4).
I had a good night's sleep, which doesn't always happen in motels. No noisy neighbors, no traffic sounds, and only one car alarm disturbed the night. Now I'm up, about to shower, and hit the last little bit of road to Indy. I've got my coffee, taken my meds, measured my blood glucose (pretty good), and am ready to go. The good Lord has been kind to me in making this trip so (relatively) smooth.
...
Arrived safely in Indianapolis and stopped off for a great hotdog at the Steak & Shake. Looked for a bit at the convention center and then checked into the Hilton. Ran into Jim and greet Skyknight and Hahnaramma on their arrivals. Now I'm waiting until going down to meet R˙chean to help with the setup.
...
Back from set-up (although I kind of pooped out after waiting in line for my GM badge and setting up a couple of maps). Forty maps have been put in place. Excellent work from Grungebob, truth, Retlaw, Skyknight, ChaosChild, Stay Golden Ponyboy, Hendall, R˙chean (of course) and several other people, including a visit from Jim and his wife.
Then Sky and I (we're rooming together again) went to Wings and Rings to eat. I had a really nice Gyros, which I could not finish.
Now I've retreated for a while to the room to catch my breath. I might wander out to the monkey room later, or might now. We'll see.
...
Had fun with lots of people, talking and playing pinball.
GenCon Day GC 1 (Thursday, August 4).
And so it begins...with breakfast at Steak & Shake, of course. I'd forgotten how loudly Skyknight snores, but slept OK anyway. MrBistro rolled in during the evening and all is well.
This morning is General Wars; then I'll be "working" the afternoon shift. That will fill the day until 8 p.m.
...
GenCon Day - 4 (Saturday, August 7).
You know that when you're too busy to blog or even get on line (or too tired) that you're at GenCon. My playing in the two events I entered was miserable, but I've had fun. We've walked a lot and eaten well and had a good time.
Comments
appreciate the countdown

Posted August 2nd, 2010 at 12:00 PM by

NotsoP
Posted August 2nd, 2010 at 01:12 PM by

Revdyer
Posted August 3rd, 2010 at 02:19 PM by

Jim
Posted August 4th, 2010 at 11:56 AM by

Retlaw
Posted August 4th, 2010 at 09:03 PM by

Hidicul
Posted August 5th, 2010 at 06:53 PM by

rednax
Recent Blog Entries by Revdyer