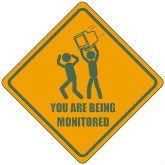 new toys
Posted August 29th, 2008 at 06:33 AM by
whitestuff
Updated August 30th, 2008 at 10:55 AM by
whitestuff
Well then. A blog.
I guess I should something. Ok...
----------------------------------
Today was a huge meeting for all teachers in my area. We all gathered at a central school and spent the entire day in meetings and presentations.
I was bored out of my skull.
There was one interesting part and it was about
Fish! Philosophy
.
I had never heard of it before and I was interested to see how a business orientated philosophy would be related to education.
In a nutshell there are four principles to Fish! philosophy. They are...
Play
Make Their Day
Be There [for Coworkers] (Often referred to as "Be Present" This is more to do with giving your full attention to a task or individual.)
Choose Your Attitude
Sure it was interesting (I even caught a 'Pete the Perch', a small stuffed fish thrown into the crowd) and I could see how it could be applied to the area of education. All of the four would improve behaviour in a classroom but one thing sat poorly with me.
The whole thing is about trying to make the powerless feel powerful. The presenter said that, 'We can't change a lot of what happens to us so we might as well enjoy it."
That is fine and well, but, we're not all equally powerless in the face of circumstances. Some people
change
their circumstances, and some people
adjust
to their circumstances. Some people act, some react.
What if a student said that to me?
"You can't change my behaviour so you might as well enjoy it."
You can guarantee that I would be acting to do something about
that
behaviour and the student might not like the attitude that I'd adopt.
--------------------------------
Comments
Posted December 4th, 2013 at 02:55 PM by

MegaSilver
Recent Blog Entries by whitestuff