"May the Fourth" Star Wars Battle Report
Posted May 4th, 2013 at 05:25 PM by
Mossman
In honor of Star Wars Day, Han, Chewie, and 3+ squads of Wookiee Warriors
take on Darth Maul, 3 squads of Sith Warriors, and 2 squads of Royal Guards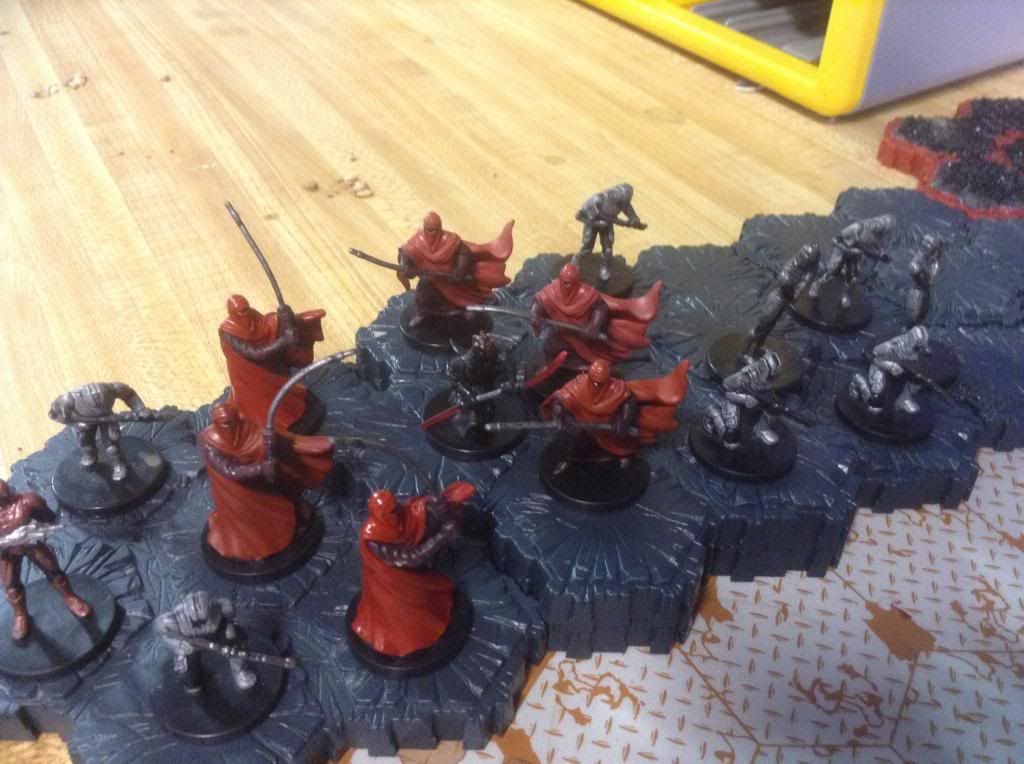 In round 1, the Sith won initiative and the warriors took high ground, trying to get to the glyph atop the platform. The Wookiees continually failed the D20 rolls for their specials, and lost 3 warriors, while the Sith lost only 1.
Things evened out a little more in round 2, with each side losing 3.
In round 3, Darth Maul entered the fray. He killed 1 Wookiee. The Wookiees, in turn, killed 1 Sith Warrior and 1 Royal Guard. They also wounded Darth Maul, but the Royal Guard saved it.
In round 4, the Sith manage to kill 2 Wookiees, but the Wookiees kill 1 Sith, 1 Guard, and wound Darth Maul. The Wookiees move within 1 space of the glyph, but Darth Maul uses Force Push to knock the warrior off the platform, and he dies from falling damage.
Things look grim for the Sith in round 5. Darth Maul rolls all skulls on a 6D defensive roll and takes 4 wounds. Meanwhile, Han and Chewie enter combat.
Han suffers 2 wounds, but he and his partner kill Darth Maul and 3 Royal Guard, with Chewie delivering the coup-de-grace on the Sith.
The battle turns around in round 6, as Han whiffs his first defensive roll and dies unexpectedly. As all order markers are on his card, in hopes of using his bonding with Chewie, the big Wookiee suffers 3 wounds without the chance to fight back. In round 7, Chewie kills 2 Royal Guard, but finally falls.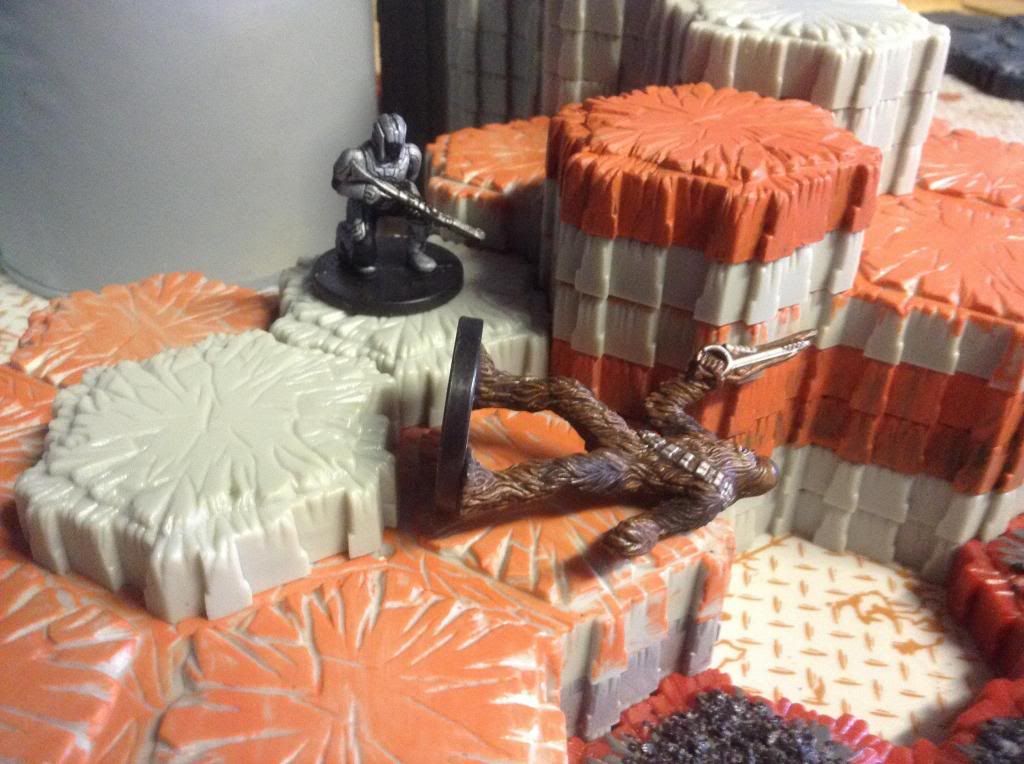 The Sith win with 1 Sith Warrior and 1 Royal Guard remaining.
Comments
Posted May 4th, 2013 at 07:06 PM by

Arch-vile
Posted May 4th, 2013 at 09:18 PM by

ZBeeblebrox
Posted May 8th, 2013 at 10:16 PM by

Rexmax2
Recent Blog Entries by Mossman