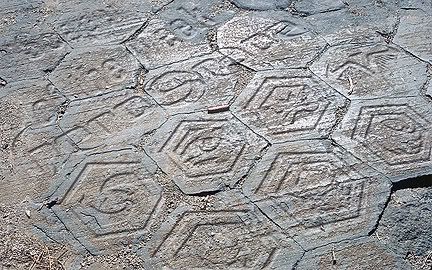 Scaper of the Week 10 - Ollie

Welcome to Week 10 of Scaper of the Week!
Our last candidate,
Onacara
chose
Ollie
for this week's spotlight! Ollie has some answers that show he enjoys playing the game for fun and variety of units.
Our tenth 'Scaper of the Week is
Ollie
Me vs. Cleon taken by Cleon's dad at NESA's National Heroscape Day.
And here are my answers:
Age:
31
Allegiance and why?
Vydar. Science and Science Fiction have always been my thing. Put any old mishmash Vydar army in front of me to play and I'm happy. That's not true of any of the other generals (well, it is, because if I'm playing any army then I'm playing Heroscape and therefore I'm happy). Vydar also seems to get the best of the cross-general categories: Braxas is my favourite dragon; James Murphy is my favourite cowboy; the Vydar soulborgs are my favourite soulborg grouping (though DW9K is my individual favourite).
When did you get into HeroScape and why?
A friend came to stay for the weekend a couple of years ago touting it as the best game ever. He was right.
Favorite aspect of HeroScape and why?
The community. I've been part of online groups before but Heroscapers has been my first instance of one that's crossed over into "real life". I was fairly wary going to my first tournament, driving a couple of hours to meet people I'd only interacted with online, but I had a blast. I'm now up to ten tournaments in the North East and the real-life aspect of heroscapers.com is as much a part of my life as the online parts. I've even travelled 3000 miles to meet up and play (technically not true: I was doing the travelling anyway to my home town of Birmingham in the UK, and RichardD, who lives about three miles from my family's house, kindly got a couple of games together).
Favorite Hero and why?
Deathwalker 9000. He was one of the big appeals when I first saw the game. I still love that nervous buzz you get when you have a bucketload of defence dice to roll against a single skull: you know everything
should
be fine, but you could lose the whole game with a slew of blanks. This happened in the final of Battle at the Border against a single skull from a 4th Mass Linesman:
And I still love him. (Photo by Eckels, who was sitting at the next table.)
Favorite Unique Squad and why?
This is a close one. There are plenty of heroes and common squads I prefer to any of the unique squads.
The Zettians and the Tarn Vikings are in the running for being there from the start, but I'll go for the Nakita Agents. They have a nice mix of reliability and D20 fun.
Favorite Common Squad and why?
Minions of Utgar. They look awesome, they're fun to play, and they're pretty competitive.
What do you enjoy most about Heroscapers.com?
I guess I answered this above, so I'll go for my second favourite here: theoryscape. "Theoryscape" is often invoked as a bad thing---it's what you do when you can't handle the real situations that you'll be facing. I think there are plenty of us here (and I certainly count myself among them) whose ideas are better than our practice. I love discussing how Heroscape
should
work. As a pure mathematician by training, I'm used to finding results interesting regardless of whether (or even especially if) they have no practical use. There's something indescribably pleasing about knowing that an Eldgrim-boosted DW9K can hurdle a ruin, or that a height-enhanced Laglor is better off using his normal attack against DW9K.

Favorite HeroScape moment.
My next game. The deathstalkers are going to prove their worth and run the board by themselves. Maybe.
One HS unit you would change and why?
The Dreadguls. Their lack of existence makes them difficult to use. They've been mentioned in the backstory and I'd love to see a full viking army (or two rival ones) developed in the same way that the samurai and the elves have become major subgenres.
Another board game you enjoy and why?
I've never played another miniatures game. Chess is probably the closest game I've played to Heroscape, but Heroscape is the game that I've played most over the last year by some distance. I'm ollie8080 at
gameknot.com
if anyone wants to challenge me to a game of chess while were waiting for an online 'scaping system.
Other interests?
Math, juggling, ducks and beer. Not necessarily in that order.
What message do you have for the community?
Plant a fruit tree.
Who or what is that image you use for your avatar and why?
It's a T-shirt design from
threadless.com
. My wife bought it for me. She
says
it's because it looks like me: scruffy and bespectacled. She
means
that it reflects my lionlike bravery and Aslanesque wisdom.
Who do you pick for the next 'Scaper of the Week?
Zzzzz.
Comments
Posted November 11th, 2008 at 11:18 PM by

Hex_Enduction_Hour
Posted November 11th, 2008 at 11:24 PM by

Onacara
Posted November 11th, 2008 at 11:33 PM by

Jim
Posted November 12th, 2008 at 08:24 AM by

ollie
Posted November 12th, 2008 at 08:29 AM by

nyys
Posted November 12th, 2008 at 08:41 AM by

ollie
Posted November 12th, 2008 at 05:57 PM by

Pickledpie
Posted November 12th, 2008 at 07:28 PM by

Hex_Enduction_Hour
Posted November 13th, 2008 at 10:50 AM by

ollie
Posted November 13th, 2008 at 06:28 PM by

Heroscape Elffy
Posted November 13th, 2008 at 09:57 PM by

Nadom
Posted November 14th, 2008 at 01:20 PM by

ollie
Posted November 16th, 2008 at 05:13 PM by

Revdyer
Posted November 17th, 2008 at 10:56 PM by

Hex_Enduction_Hour
Posted November 18th, 2008 at 07:02 AM by

Revdyer
Recent Blog Entries by Hex_Enduction_Hour