HoSS Adventure Pack 2: Jabba's Palace
Posted January 27th, 2016 at 05:21 PM by
truth
Heroes of Star Wars 'Scape
Adventure Pack 2: Jabba's Palace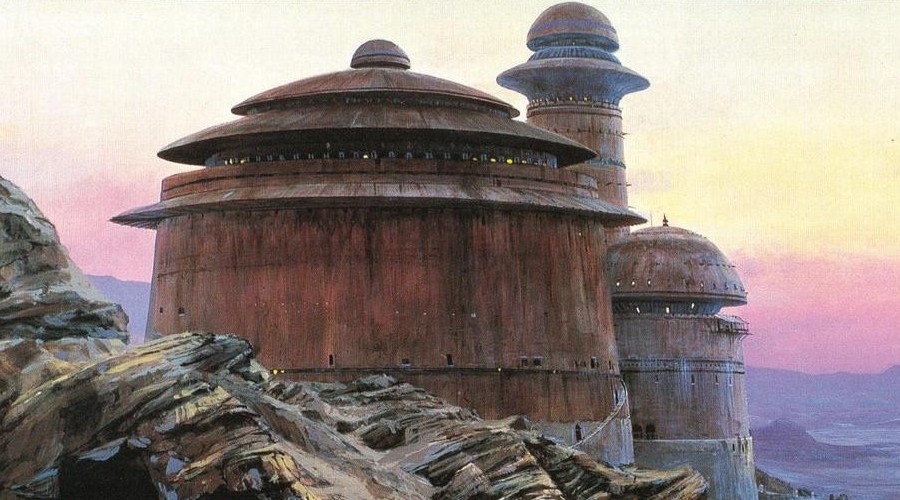 Han Solo has been kidnapped by the evil crime lord Jabba the Hutt. The smuggler-turned-rebel is trapped in carbonite inside a seemingly impenetrable fortress. Pig-like Gamorreans guard every entrance, Jabba's majordomo Bib Fortuna is ever watchful, and there are rumors of a ferocious Rancor lurking somewhere in the palace… If one can get past those obstacles, there are bound to be all sorts of other scum and villainy loitering about. However, Jabba has underestimated the lengths our heroes will go to in order to rescue their friend. At this very moment Princess Leia Organa is undercover in the palace, and Luke Skywalker, having completed his Jedi training, is on the way…
In addition to 9 new squads and heroes, this release also contains an exciting set of new glyphs for HoSS play: Item Glyphs! Including iconic items such as the vibroblade, thermal detonator, and jetpack, Item Glyphs are sure to bring new twists to every battle. Additionally, Jabba the Hutt can award these Item Glyphs to Bounty Hunters who complete their assignment.
Villainous Leadership
Jabba the Hutt
pdf
Bib Fortuna
pdf
Item Glyphs Holocron
Item Glyph Rules pdf
- Thermal Detonator
- Repair Kit
- Infrared Goggles
- Bacta Patch
- Microbe Armor
- Targeter Ranging Scope
- Cortosis Vibroblade
- F-187 Fusioncutter
- Z-6 Jetpack
Scum of Jabba's Palace
Gamorrean Guards
pdf
Rancor
pdf
Quarren Thugs
pdf
Duros Thugs
pdf
Rodian Thugs
pdf
Rebel Rescuers
Luke Skywalker (Jedi Knight)
pdf
Princess Leia Organa (Boushh Disguise)
pdf
We round out this release with a great map from DanieLoche: Jabba's Palace itself! Included is a scenario where the Rebel Alliance heroes must attempt to free Han Solo from Carbonite and escape the palace.
Jabba's Palace Map & Scenario
Map Holocron
Map & Scenario PDF
Han Solo in Carbonite Item Glyph
Figure cards set pdf
Art cards set pdf
Item Glyphs set pdf
All of these cards, along with all previously available HoSS cards, are also available to print in Xorlof's
X-2 Card Printing App
.
We hope you enjoy the release! It has been a lot of fun designing these. Thanks to all our playtesters, and may the Force be with you all!
Comments
Posted January 27th, 2016 at 06:22 PM by

CrazyTankster
Posted January 27th, 2016 at 07:42 PM by

IAmBatman
Posted January 27th, 2016 at 10:09 PM by

TREX
Posted January 28th, 2016 at 06:27 AM by

chas
Posted January 28th, 2016 at 11:22 AM by

DarthJak
Posted January 28th, 2016 at 12:42 PM by

Sir Yeshua
Posted January 28th, 2016 at 07:12 PM by

Good Pig
Posted January 29th, 2016 at 05:12 AM by

hose
Posted February 2nd, 2016 at 10:22 AM by

Johngee
Posted February 3rd, 2016 at 01:13 PM by

Confred
Posted February 8th, 2016 at 01:57 PM by

reverie
Recent Blog Entries by truth