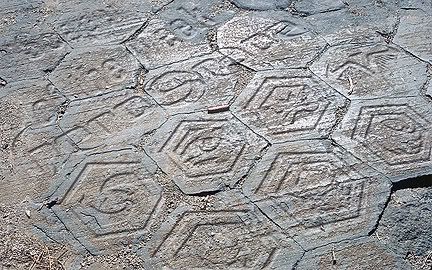 Scaper of the Week 17 - Jim!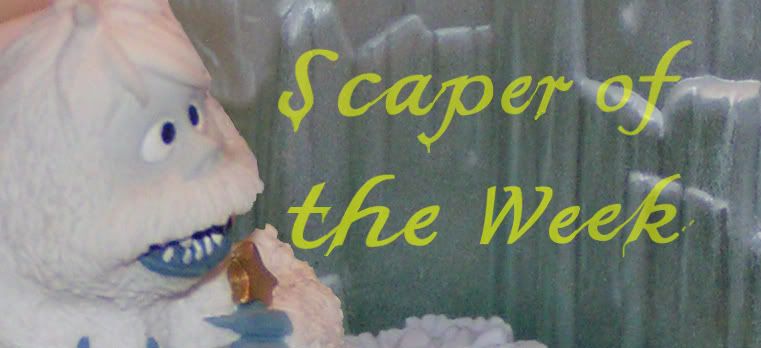 Sorry for the delay in this blog feature. A broken snow chain for our van had us stranded in the mountains for another week.
This SotW was supposed to appear December 27, but has been delayed until now. My apologies to Jim, our latest Scaper of the week, chosen by SkyKnight, our previous honored member.
This is a special event for me too as
Jim
is the first SotW I've actually met in person.
He was in the San Francisco bay area years ago (2005, I believ) and looking to play Scape. I invited to my house to play a few games.
As you probably all know, he's a very cool and generous person who's definitely worthy of the spotlight!!!!
Our Seventeenth '
Scaper of the Week
is
Jim
Age
41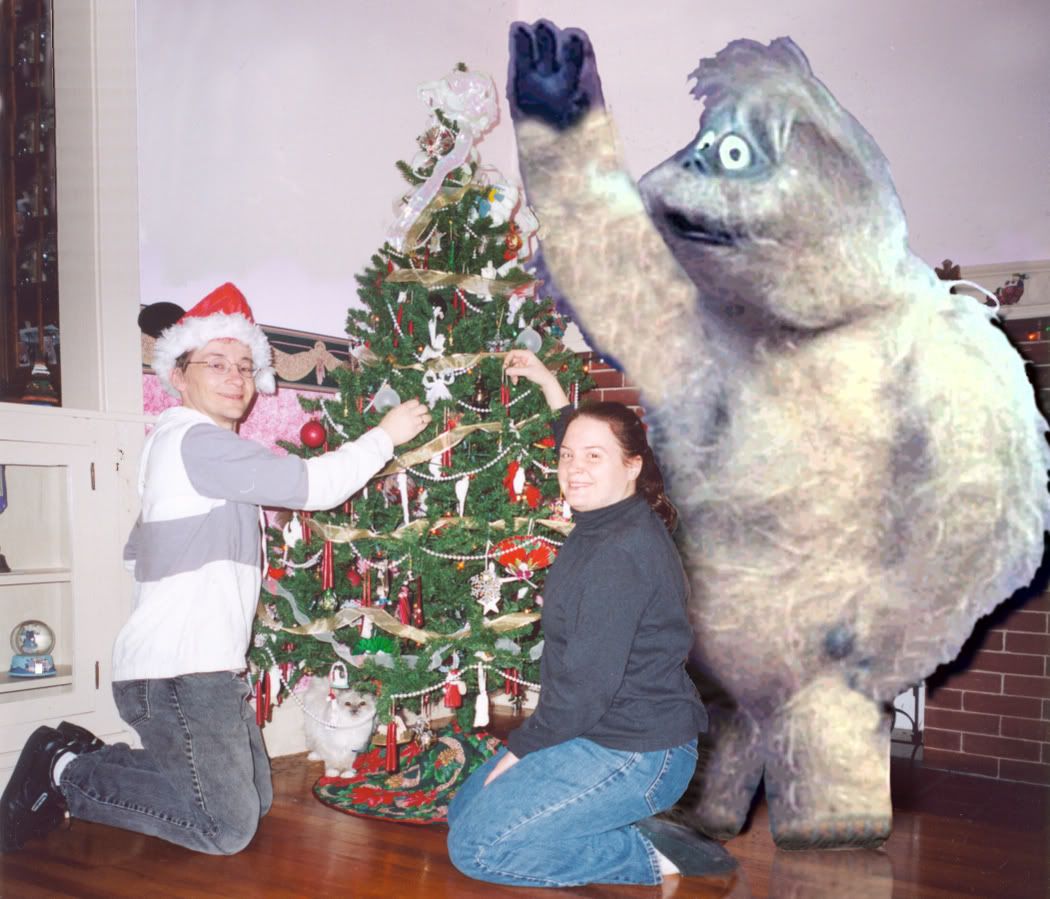 Occupation?
Global Concept Specialist. In English, that means that I keep track of ideas and products that come into our company.
What makes you so generous?!?
I believe that when you give something away, it creates a space for something else to come into. Plus, I like to help out if it is within my means. And who knows, with any luck someone might "do unto me as I have done unto others."


Allegiance and why?
This is a tough question, because I don't usually make any one general the focus of an army. That being said though, I tend to lean toward Jandar because as others have noted, he is the good guy. But that certainly won't stop me from running with the bad guys.
When did you get into Heroscape and why?
My wife Celina and two other friends were all co-owners of a comic book shop after taking it over from the previous owner. Celina was running weekly game demos and I would help her with that. One week, she had scheduled a demo of some game called HeroScape, and it would be demoed by one of the designers, since they lived nearby. I came in and Craig Van Ness was setting up a couple of maps. This was about a week before Christmas, and Wave 1 had just been released. Craig taught us how to play and passed out a complimentary booster to each person playing. After the first round of games were finished, I was standing by the map I had played on (and won) against one of the comic store's other regular customers. Craig had us start another game and then said he'd make it more interesting and the winner would get the Master Set we were using to play. I don't remember the specifics, but at the end it came down to my DW9000 against one other guy, and in soon to be typical DW9K fashion, no shields came up against one skull. I did receive the remainder of the wave 1 boosters as consolation prize though. I bought a Master Set from the store the next day and we had a giant HeroScape map set up on the floor running around the Christmas Tree that weekend. It hasn't stopped since.

Favorite aspect of HeroScape and why?
The creativity. I love the fact that you can take the game and create practically anything. I used to love playing with Legos. Of course, I never really had any Legos as a kid, so I had to play with my friends' Legos. (Hmmm...Maybe that's whay I have so many HeroScape tiles now...)
Favorite Hero and why?
Perhaps only because he helped a lot with my first win, but Deathwalker 9000 holds a special place in my heart. Sure he has a jaw of the most fragile glass ever, but what would any of us be without our flaws?

Favorite Unique Squad and why?
Izumi Samurai. First appearance of Counterstrike.
Favorite Common Squad and why?
Templar Cavalry. They just look so cool.
Favorite ability or special attack. Why?
I like Bonding because it lets you have another turn within your turn. Used properly, that can really help you out in a game.
Anything you'd change about the game?
Anything I had thought about changing the game wouldn't really be for the better. An occasional house rule or variant would be a better use of those ideas. I think the game is good as it is. There is just the right amount of detail without going overboard.
What do you enjoy most about Heroscapers.com?
The members. I've never been a part of an online community that had so many members that I would actually want to spend time with in person (or prison, but let's not go there). I don't think I'd have driven five hours with a car full of people to spend a weekend at someone's house playing games if it were members of anywhere else.
Most memorable moment playing Heroscape?
Besides coming in dead last in the first Beantown Beatdown?
Maybe you're excited about the Wave 9 news?
Maybe I am, maybe I'm not. What's it to you? Actually, I am totally stoked for Wave 9. Coming from nowhere, this sounds like it will be a very fun and exciting wave.
Who are a few Scapers you'd someday like to meet (or have you met us all?!? )
I have met quite a few of you already. I'd love to be able to meet some of the creative types. Malechi and Cavalier come to mind immediately, though there are many more that I'd want to meet.
Another board game you enjoy and why?
Battlestar Galactica. Six players struggling to save what's left of humanity while facing crisis after crisis...and some of you may be cylons. This is an incredible game. IT grabs you by the feet, yanks you upside-down, shakes the living stuff out of you, and drops you on the ground. Then you get up, take a deep breath, brush yourself off, and want to do it all over again. Not knowing if any of your fellow players is secretly undermining your work to win is a great game mechanic. If you are a cylon, lying and tricking your way through a game, shifting blame and slowly killing off resources is just something to be experienced. And of course, playing as a human and halfway through finding yourself on the other side is another cool aspect of it. If you haven't tried the game, you owe it to yourself to try it. Previous knowledge of the show isn't even necessary.

Three true things and One lie about yourself:
1. I'm on the cover of a Star Trek book.
A friend that I've known for years, and who lived about a mile from where I grew up, is an artist. I had purchased several of her prints, and loaned her my Millennium Falcon model to use as reference for a Star Wars plate that she painted. She started being commissioned to paint covers for DC Comics and for some Star Trek books, and she got a description of a cover that I matched. So I now on the cover of "Star Trek: The Best and the Brightest."
2. My name is an Easter Egg in the computer game "Lemmings".
A good friend of my family lives in England, and their son was a game programmer. He snuck people's names into his games, and my family got put into "Lemmings." My birthday is April 2, so if you are on level 42 (4/2) and blow up every 4th lemming, the end of level screen says that you "failed to complete the level, but Jim M. was successful."
3. My name is listed in the Acknowledgments of the Star Wars Technical Journal Volume 3.
I had been exchanging e-mails with the author, and he had planned to write a guide on Space: 1999. He needed some reference work, and I had the entire series on laserdisc, which was the best quality at the time. I let him use them, and as thanks he listed me in the last volume.
4. I was an extra in the movie "Sweet Liberty".
Alan Alda wrote, directed, and starred in this comesy about an author who wrote a book about the revolutionary War. Hollywood buys the rights, comes to his town to film it, and completely messes everything up. My family was in a group that did Revolutionary War re-enactments, and the entire group was offered the opportunity to go to Long Island and be extras in the movie because everyone already had their own costumes and equipment. I can be seen, and if you turn up the volume, you can hear me say "No way."
Other interests?
Board games, upgrading the parts that come with some games, science fiction, occasional model building, building my DVD collection, traveling (but not as often as I'd like), cooking, rare bursts of creativity, and generally having fun.
When will you return to the bay area?
I won't be back there until shortly after I arrive. But isn't it your turn to head to the East Coast?
What message do you have for the community?
Have fun. Every moment you have is a choice. Be sure to choose well. You can choose to be miserable, or you can choose not to. Suffering is optional.

Who do you pick for the next 'Scaper of the Week?
(must be a site supporter and cannot be me!)
There are many people here that I'd like to know more about, but I think there's one that we need to know more about. There's something about llamas and llipstick, standing upside-down all the time, talking funny, and toilets that go 'round the wrong way... The stuff that legends are made from, whitestuff!
Comments
Posted January 4th, 2009 at 12:27 AM by

Hex_Enduction_Hour
Posted January 4th, 2009 at 12:32 AM by

ABOMINATION
Posted January 4th, 2009 at 04:04 AM by

J4Jandar
Posted January 4th, 2009 at 04:27 AM by

S1R_ART0R1US
Posted January 4th, 2009 at 06:02 AM by

skyknight
Posted January 4th, 2009 at 08:17 AM by

AliasQTip
Posted January 4th, 2009 at 10:33 AM by

R˙chean
Posted January 4th, 2009 at 11:22 AM by

scottishlad5
Posted January 4th, 2009 at 11:28 AM by

Hahnarama


Updated January 4th, 2009 at 07:06 PM by

Hahnarama
Posted January 4th, 2009 at 12:05 PM by

Jim
Posted January 4th, 2009 at 07:06 PM by

Hahnarama
Posted January 4th, 2009 at 08:52 PM by

Jim


Updated January 4th, 2009 at 09:00 PM by

Jim
Posted January 5th, 2009 at 11:47 AM by

Cavalier
Posted January 5th, 2009 at 10:27 PM by

nyys
Posted January 6th, 2009 at 08:45 AM by

whitestuff
Recent Blog Entries by Hex_Enduction_Hour