A long awaited TMHW Update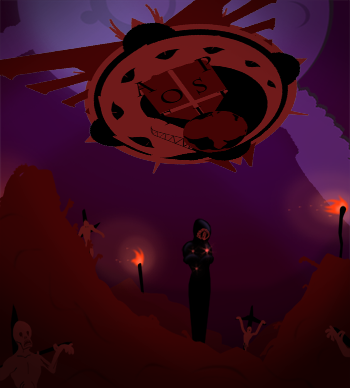 Hello folk(s), welcome to FFS #1, a writing series by TAF
After literal years of work, I'm happy to announce that the impossible has occurred: the actual release of
The Moon Has Wings
sequel
Apostle's Creed
may be drawing near.
The writing for AC took forever, due to a number of factors: lack of motivation, lack of writing spark, lack of conditions necessary for me to write efficiently... but recently TGRF and AMIS both read
TMHW
, and I also got a job with some downtime allowing for writing (but at the same time with limited access to Youtube and other distractions
). So I've gotten a lot done.
The writing of the book is nearly finished, and it is a monster: over a hundred pages longer than
TMHW
. That story was kind of written in a rush, as I wisely started releasing it
before
it was finished. Here I had the time to contemplate and refine and expand the story again and again and again.
AC
is not like its predecessor where things can just happen, so it had to be more carefully written.
All that being said, while the writing is nearly complete, I still have to edit the story. That will undoubtedly be a huge project in itself: stitching it all together and making it a cohesive whole where things don't get lost in the length of the novel. I won't provide an update when that's done, so just expect it to drop out of the blue at some point in the future.
Until then, keep procrastinating
~TAF
Comments
Posted April 28th, 2023 at 04:16 PM by

TGRF
Posted April 28th, 2023 at 05:25 PM by

TheAverageFan
Recent Blog Entries by TheAverageFan