Taeblewalker's "Secret Wars!!!"
Well met!
The
NYC Gang of Four
will be playing a
Taeblewalker
scenario on March 25th. His description to us via email:
Secret Wars!!!



The Beyonder has summoned heroes and villains to a makeshift planet for an epic battle. Who will win? With the Beyonder entering the fray, anything is possible!
There will be two teams. One player will take Captain America and can draft only heroes. His teammate will take Mr. Fantastic and can draft only heroes. The third player will take Dr. Doom and can draft only villains. His teammate will draft Magneto and can take only villains. Teams will be 1500 points. The most points left on the battlefield after ten rounds wins!
The Beyonder himself will be in the middle of the fray. Player may petition his help by placing order markers on him. One order marker per player may be thus placed each round.
The Beyonder may also be attacked. Anyone who destroys the Beyonder wins the game!
All available heroes are allowed including C3G, Sherman Davies', Grishnak's, Matt Helm's and of course the official cards. No duplicates are allowed between armies. The C3G Beyonder will be used.
To spice things up classic figures will be allowed. Heroes may draft from Jandar/Einar/Ullar/Aquila and villains may draft from Utgar/Valkrill/Vydar.
Map forthcoming!
He has since posted us the map,
Soul Shackle's



The Teams:

chas:
THE JUSTICE AVENGERS
100 Gold (
chas'
Custom, no card) - 5 Life, Move 5, Range 5, Attack 3, Defense 4, Robot, Unique Hero, Scientist, Valiant, Medium 5
Team Leader
At the beginning of the round, place a marker in front of any one numbered Order Marker on this card. When that Order Marker is revealed, take a turn with up to two Unique Heroes you control within 8 clear sight spaces of Gold (but not Gold himself).
Precious Metal
Instead of attacking, Gold may move any other player's figure 3 spaces toward himself.
Ductile
Gold's ranged attack is considered
a Special Attack.
Robot
Gold cannot be affected by special powers or special attacks based on gas, disease, suffocation, blood sucking, or cannibalism.


Sherman Davies: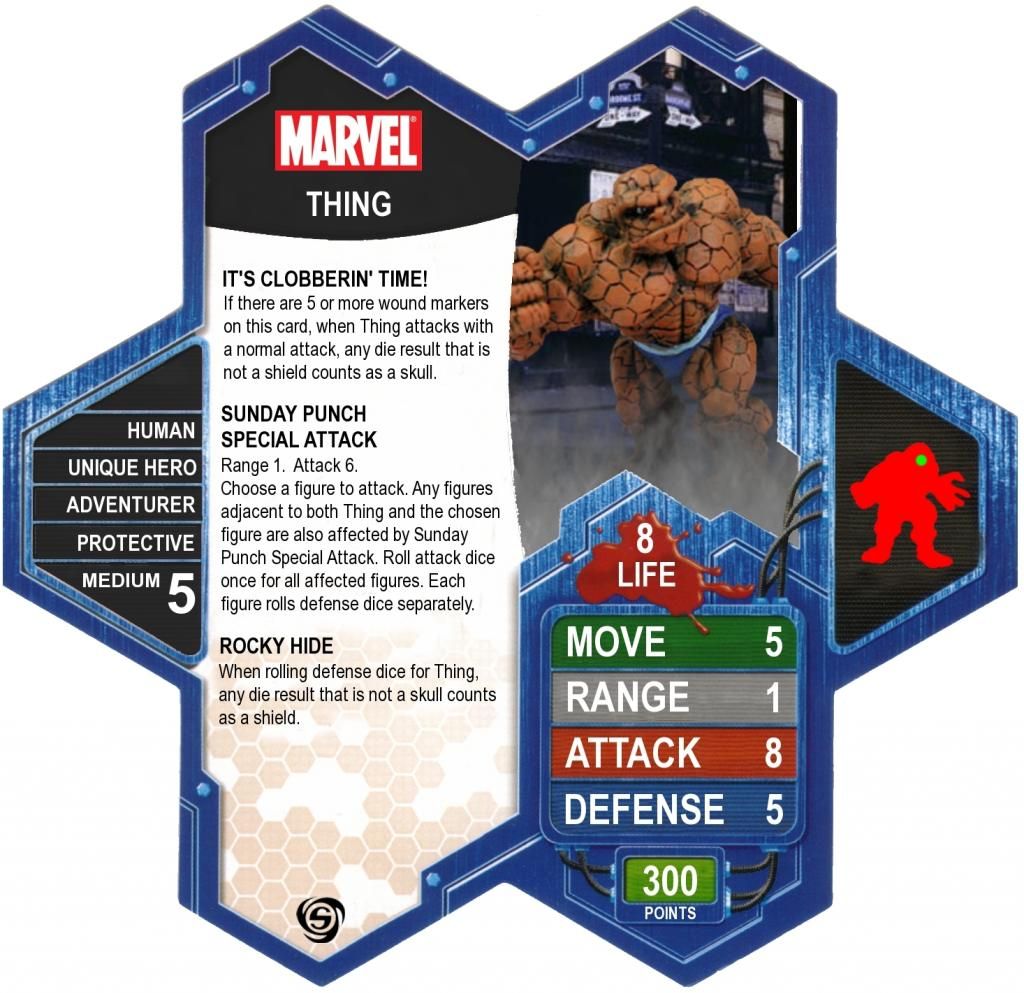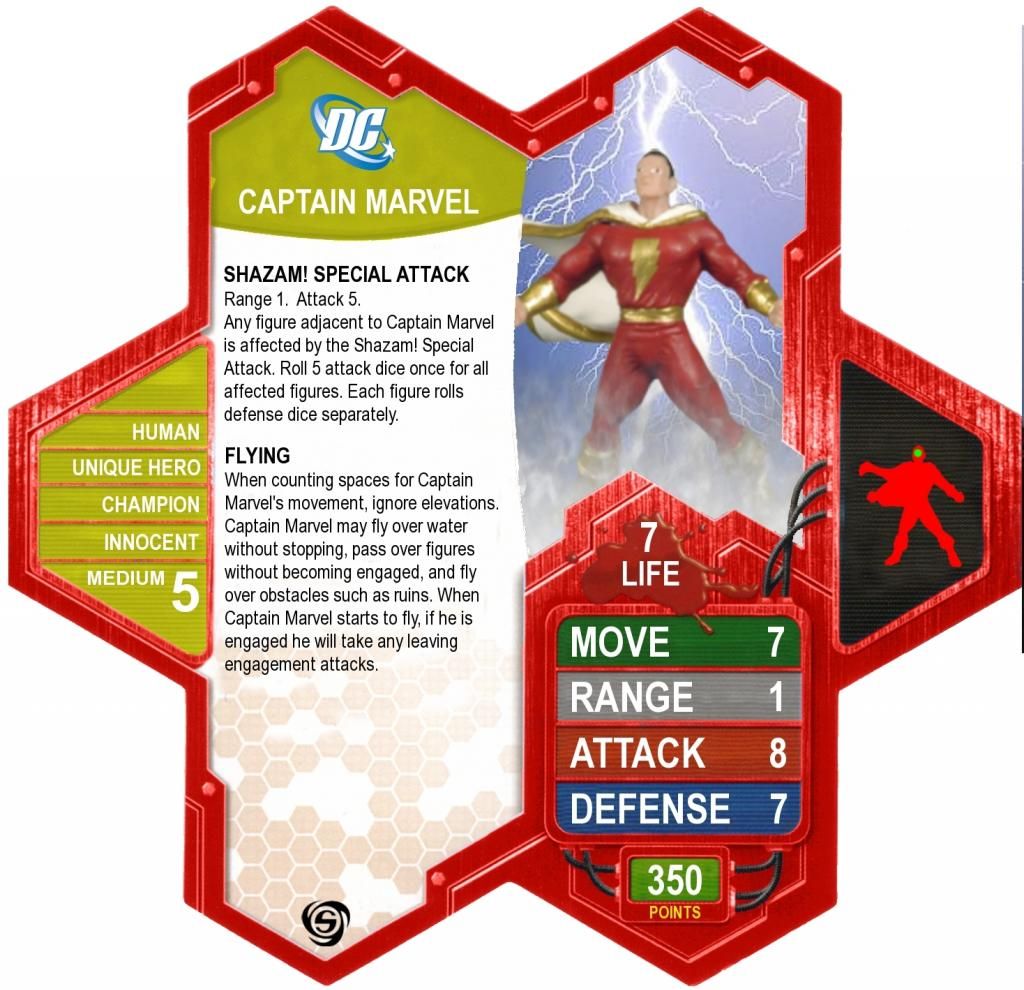 Taeblewalker:



kolakoski:



When I fight in Delta+, it just feels right!


Comments
Armies Posted - Who Will Win?

Posted March 4th, 2015 at 11:02 AM by

kolakoski
Recent Blog Entries by kolakoski