Week@HS Revival - Week #29
Posted August 25th, 2013 at 10:16 AM by
truth
C3G
Holy Double SSEs, Batman! This month C3G is bringing you not one but TWO Super Secret Exclusive releases this month! The first was featured right here last week, but the second is unexpected and clouded in mystery. At least it was. In case you haven't seen already its been revealed to be -
Spoiler Alert!
This character is quite possibly one of THE most challenging to capture on a Heroscape card, but IMHO, the guys in the Sanctum outdid themselves! He feels every bit like the atomic super-man he is meant to be but he also has that apathetic feel to him that one notices when reading or watching Watchmen. (Who watches the Watchmen? This guy! And if you haven't, what are you waiting for? Now that C3G has released all of them, you have no reason to hold off any longer.)
Secrets from the Sanctum
I can't say much as I'm deep behind enemy lines and I can't afford to blow my cover, so all I can say right now is that the C3G Heroes are known for following certain trends. Expect that to continue. OMG, gotta go...I'll try to say more later!
V
C
The
latest C3V release
has ended with a bang, with 5 Unique Heroes added to the Valkyrie Generals' forces. In case you missed the release, check out the
Books of Index
to see all the new units and share your thoughts about them. The WOLF PACK is here at last!!!
HoSS
This week, we take a closer look at one of the HoSS maps: Moisture Farms! Check out the Holocron (HoSS's term for "Books") of the Moisture Farms map
here
.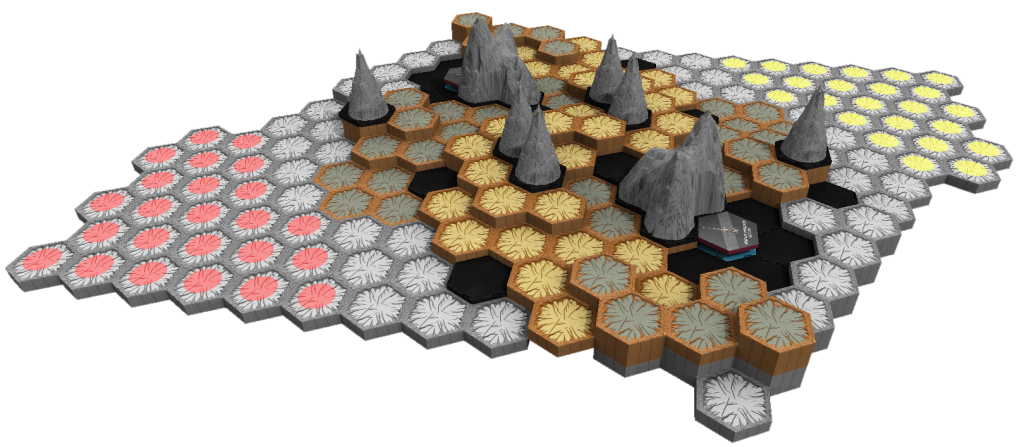 This map, requiring two BftU sets, is an example of the harsh life natives of Tatooine live every day. On a desert planet, water is scarce, so many natives make a living farming moisture from the air. Moisture Farms has two custom glyphs on this map: the
Moisture Vaporator
, which allows your heroes to rehydrate and heal a wound. The Galactic Empire is invading, so plan your defense (or escape) carefully, so you don't end up like Uncle Owen and Aunt Beru![/quote]
Custom of the Week
This week we're featuring a custom terrain piece by new member NosferatuPickles!
This Sci-fi power core like thing is his first attempt at making custom terrain, and he's doing a pretty good job so far!
Hopefully, we will see more of his work in the future in his
thread
.
Map of the Week
This week we bring you a new map by:
superfrog!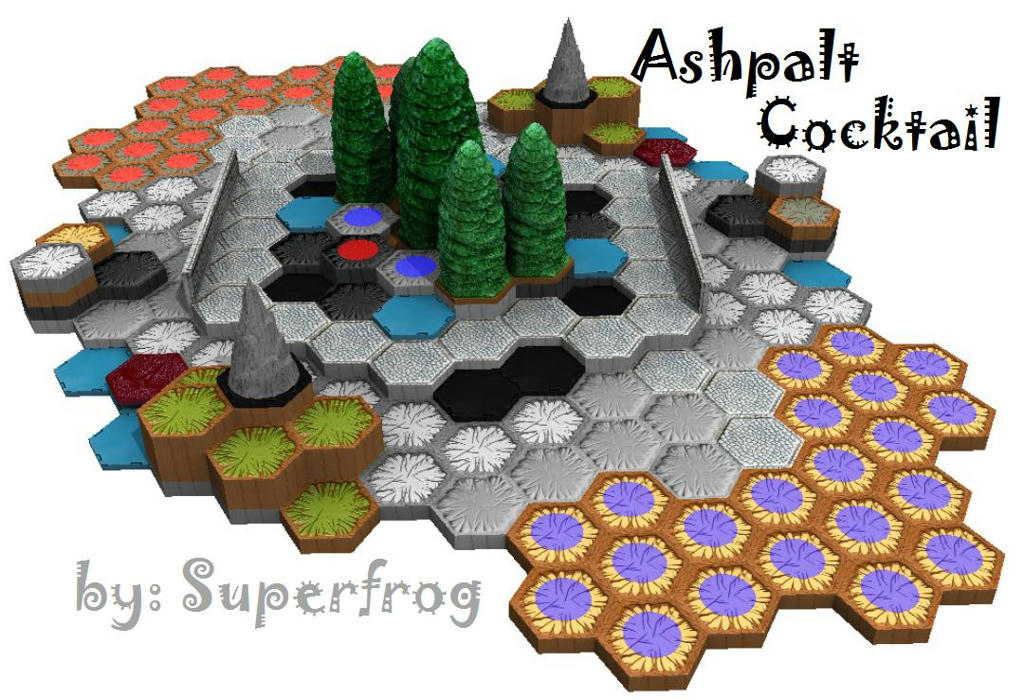 Asphalt Cocktail is a well designed map thrown together with one Road to the Forgotten Forest, one Marvel Master Set, and one Dungeon Master Set. With split close quarter starting zones, you can start off the battle quickly and fiercely, but still have in mind that more than half of your army is waiting and ready to spring into action on the other side of the map. Plus, with the height on each side and the shadow scattered throughout the battlefield, you can make it easy for your forces to hide but still strike when they need to. If you would like to see more of
superfrog's
maps, you can check out his map thread located
here.
Custom SuperScape Creation

Today we bring you the Destroyer from the
Custom Comi
cs
of
Ibechief!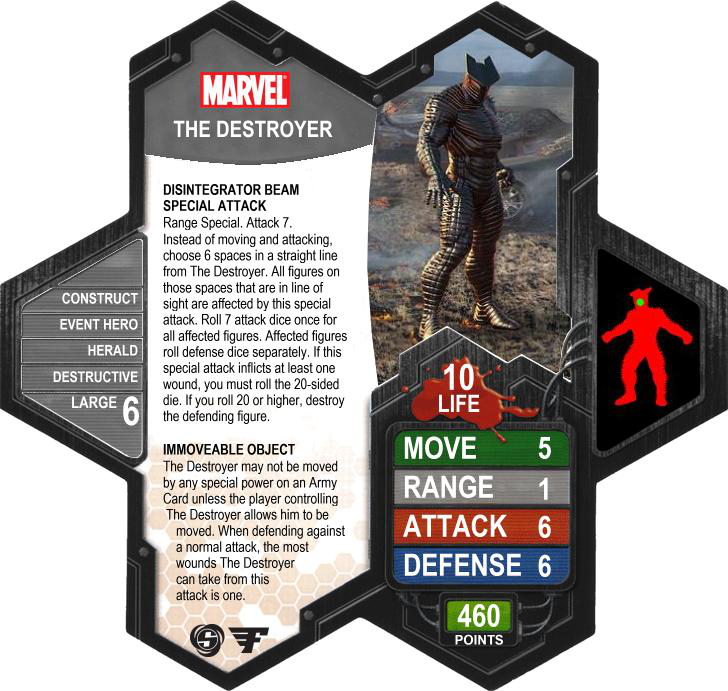 This colossal being is impossible to move against it's master's will, and with its sturdy defense, this construct of Odin presents quite a challenge for anyone daring to challenge him.
Miscellaneous
Ever get tired of scrolling through endless pages of random threads in order to find various custom projects? Well, thanks to
lefton4ya
you can now find them with ease in the
Index of Custom Projects
!
- Week@HSers
Comments
Posted August 25th, 2013 at 10:58 AM by

cwidje
Posted August 25th, 2013 at 11:20 AM by

Joseph Sweeney
Posted August 25th, 2013 at 04:12 PM by

El T
Posted August 25th, 2013 at 04:17 PM by

Ninja Status
Posted August 25th, 2013 at 06:10 PM by

Joseph Sweeney
Posted August 25th, 2013 at 07:22 PM by

Ninja Status
Posted August 25th, 2013 at 07:22 PM by

Ninja Status
Posted August 25th, 2013 at 07:24 PM by

El T
Posted August 25th, 2013 at 08:33 PM by

ZBeeblebrox
Posted August 25th, 2013 at 08:49 PM by

El T
Posted August 25th, 2013 at 09:38 PM by

Johngee
Posted August 25th, 2013 at 10:24 PM by

PikminToo
Posted August 26th, 2013 at 07:33 AM by

Joseph Sweeney
Posted August 26th, 2013 at 10:42 PM by

Red Eyed Jedi
Posted August 27th, 2013 at 11:35 PM by

Porkins
Recent Blog Entries by truth