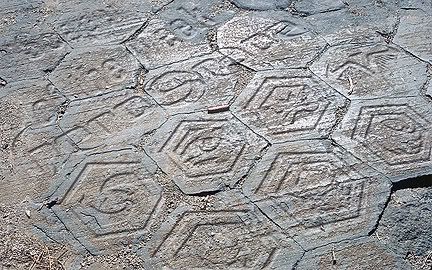 Fan Fiction in Valhalla
What do Heroscape fans do when they're not playing the game or running around hunting down expansions? For some of us, the creative side takes over and we create art or literature based around the characters and realm of Valhalla.
Heroscaper Roabula has started a photo-story titled, Jandar's Hope. Taking photographs of Heroscape figures and terrain as well as some of his own custom terrain, Roabula has created an engaging story of good versus evil, Utgar versus Jandar in the realm of the Kyrie. In a show of good community spirit, Robaula has allowed fellow Heroscaper Ultradoug to enhance the backgrounds of his photos.
Give yourself a moment to read the following tale. It may just influence you to create your interpretation of Valhalla and its warriors of all time.
"JANDARS HOPE" by Robaula
THE STORY SO FAR...
It was over before it had even started...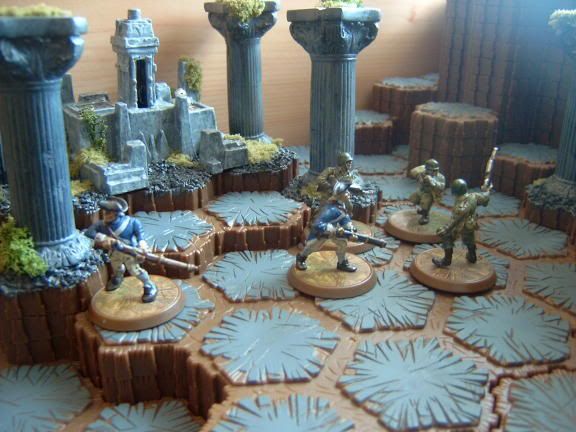 As Lincoln stared persistently out into the distance and the others crowded around the monument, no-one noticed the stirring of movement from inside the cave. A dark, hulking form appeared at the edge of the darkness. The soft padding of feet and the clicking of claws on the stone floor went unnoticed. Then, as quickly as it appeared, it was gone, leaving no evidence that it was ever there, except for the lingering, sickly sweet smell that hung around the cave mouth that had grown more pungent...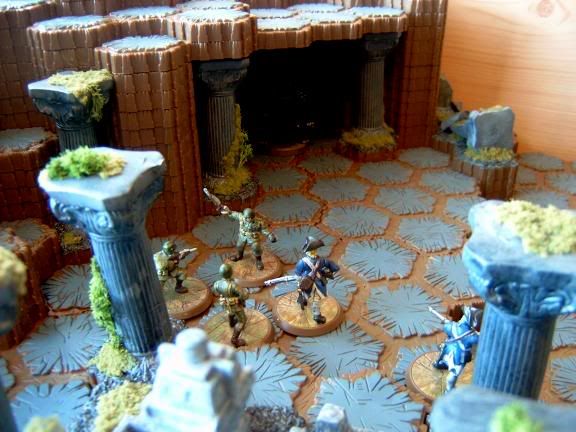 TO BE CONTINUED...
Keep an eye on
Robaula's thread
for updates of Jandar's Hope.
Comments
Recent Blog Entries by Hex_Enduction_Hour