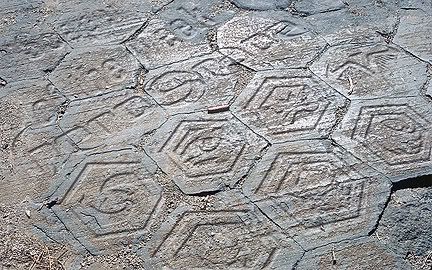 WANTED - Shrike the Impaler
Loggerhead Shrike
WANTED (for its ability to stick to the point)
Ever read,
Hyperion
by Dan Simmons? Remember the fearsome, victim-impaling sentient known as The Shrike?
Would you believe the character and its painful m.o. were most likely inspired by the Laniidae (butchers!) family bird, known as a Shrike?
Besides the winter opportunities to see the Northern Shrike, itís the
Loggerhead Shrike
we Americans have the best chance of observing.
Itís a bird that caught my interest because of its impaling tendencies. The Loggerhead Shrike will hunt small animals and insects and impale them on thornbushes and barbed wire.
Why the butchery? The Shrikes are birds of prey who lack the talons to effectively get the killing done. So, they compensate by using their heavy beaks to grab, stun, and impale their prey.
They may eat the food while it still lives, or leave the impaled serving for a later time. There is some evidence that impaling marks territory and can be key for attracting mates.
The Loggerhead's range is ample for sighting for any interested American 'Scaper.
Yet, like the Belted Kingfisher, the Loggerhead Shrike has successfully eluded my birdwatching efforts.
It's a birdwatching wish of mine to see a Loggerhead Shrike with an impaled prey. Disturbing aren't I???
Here are several examples of the handiwork of Shrikes aka thornbirds aka butcher-birds:
This one's for
Netherspirit:
A Loggerhead Shrike enjoying a field mouse in
Daviess County, IN
!.
Photo by John Maxwell
Ack - goodbye lizard!
Loggerhead Shrike with Texas Horned Toad, Forshage Ranch, Edinburg, TX
Image copyright 2005: Arthur Morris/BIRDS AS ART
Image source
Comments
Posted April 20th, 2008 at 12:07 PM by

netherspirit
Posted April 21st, 2008 at 01:25 AM by

Hex_Enduction_Hour
Posted April 22nd, 2008 at 03:56 PM by

funrun
Posted May 9th, 2008 at 05:11 PM by

Supergeek
Posted May 10th, 2008 at 10:35 AM by

Hahma
Recent Blog Entries by Hex_Enduction_Hour