How I waste my time...
When I'm at home, not reading a book, comics, this site, or surfing the net aimlessly I play World of Warcraft
Just last night I hit 5000 gold on World of Warcraft. The first thing I did was go pay the Riding Trainer to teach me to fly epic mounts, cost 5000 gold. Then I went back to my bank and got the materials to my epic flying mount, the Turbo-Charged Flying Control. Now I'm flying around Outland at 418% speed. Zoom Zoom Zoom.
I tried to get a close-up of the Hula Girl on the dash, but Taurens are just too dang big.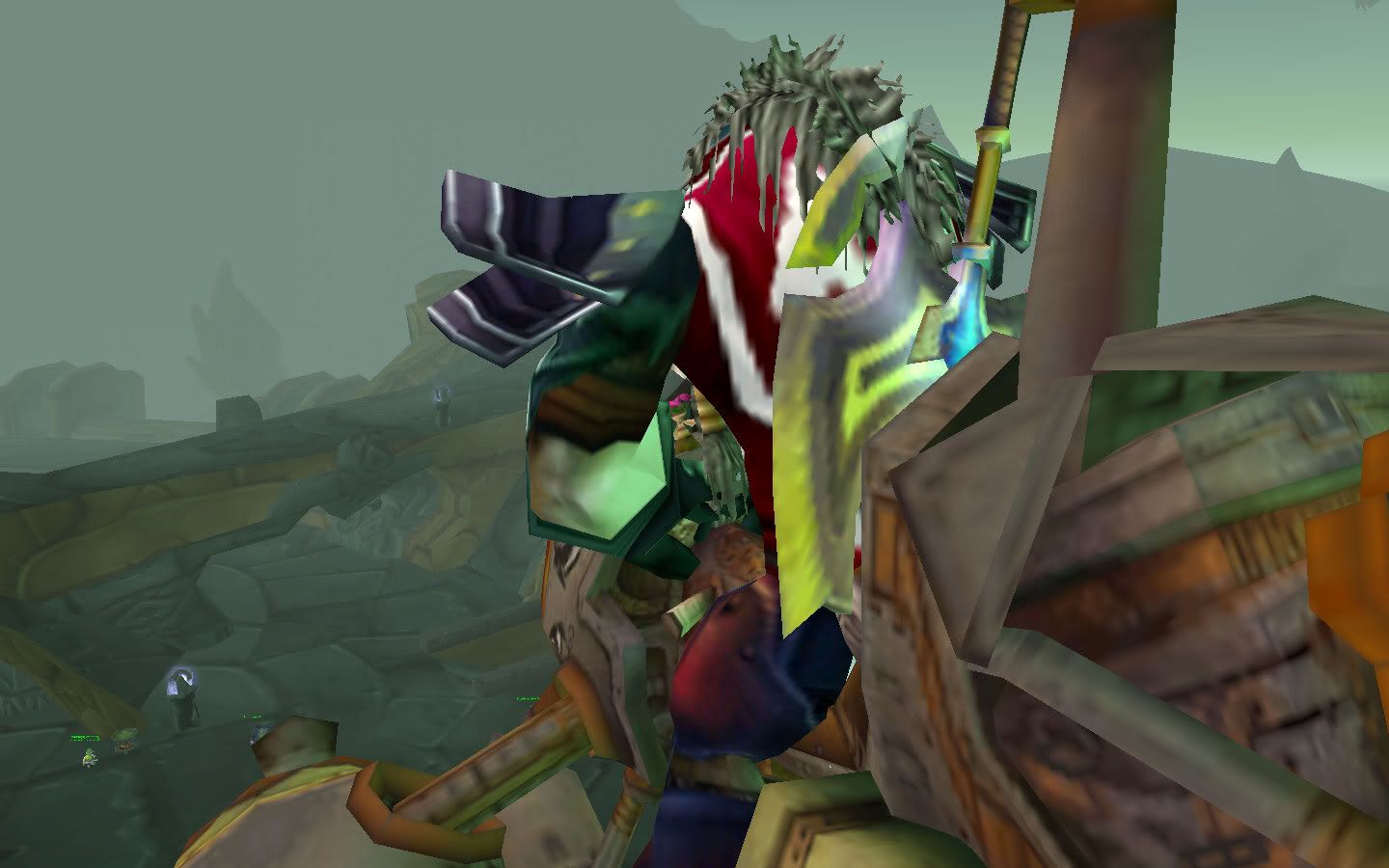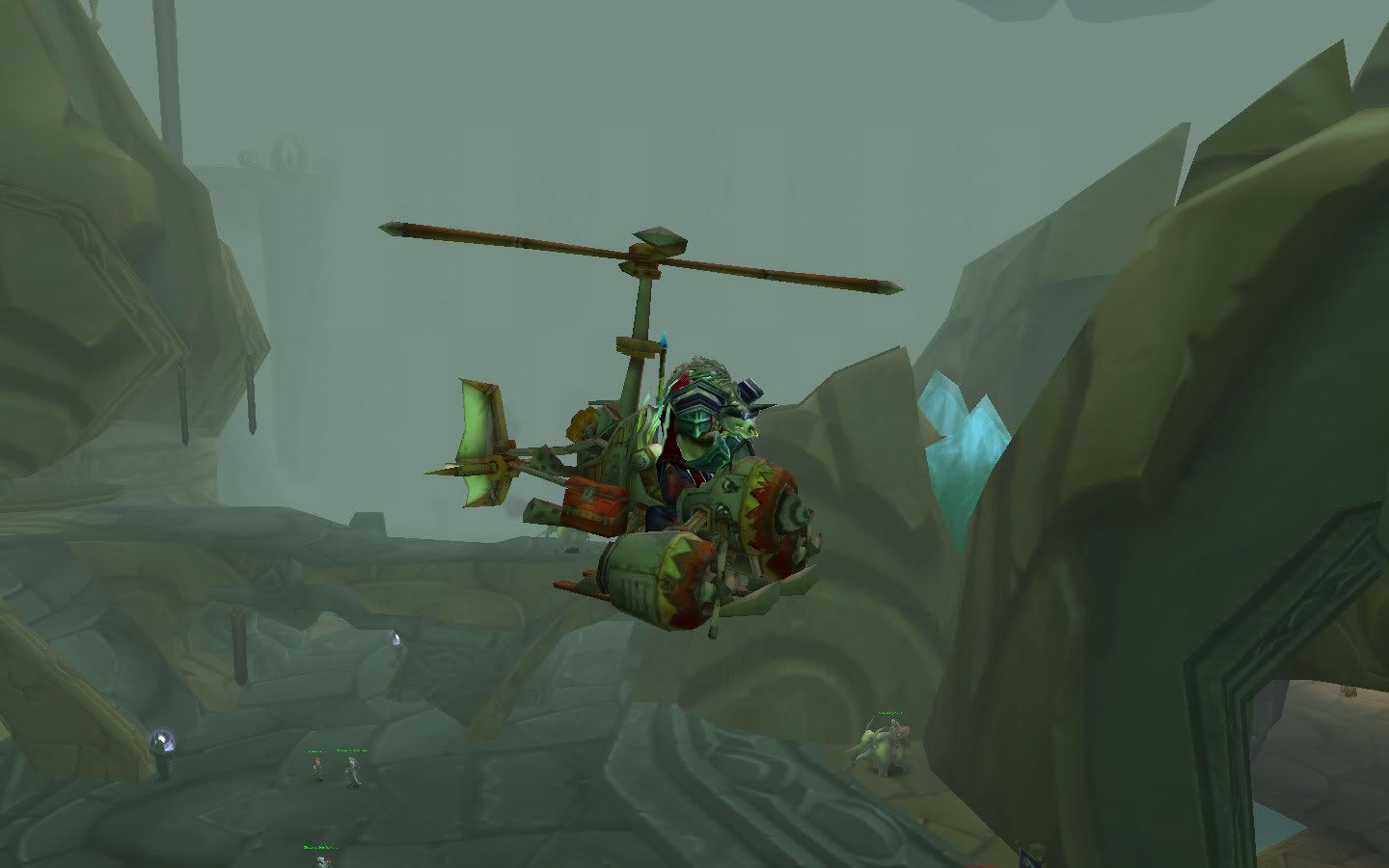 Now I will be working towards getting exalted with the Netherwing faction so I can fly around on a dragon!
Comments
Posted April 20th, 2008 at 07:35 PM by

Nooblar
Posted April 20th, 2008 at 07:46 PM by

netherspirit
Posted April 20th, 2008 at 11:35 PM by

Nooblar
Posted April 24th, 2008 at 09:08 AM by

zanter
Recent Blog Entries by netherspirit