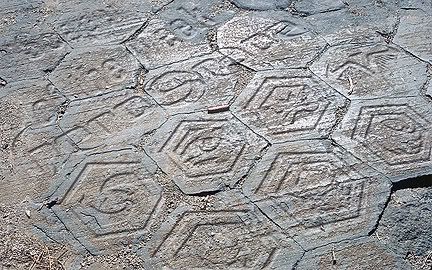 WANTED! - 37YO Male Desperately seeking Belted Kingfisher
WANTED
(image from Whatbird.com)
Nearly anyone in the North America region should have ample opportunity to see a Belted Kingfisher.
Yet, why does this species elude me?
The large head with a spikey haircut and vicious-looking beak stacked on a short body gives the bird a personality not unlike the cartoon character, Woody Woodpecker. I can't help but have an affinity for a bird that strikes
that
pose.
I may have spotted a Belted variety on my way up to the mountains before Sacramento, at the Yolo Causeway .
But I couldn't confirm zooming past at 70 MPH.
As their name implies, these birds hunt fish and other small aquatic creatures as well as lizards. They hover over the water waiting to strike. When the prey is secured, the Kingfisher will kill it by striking the creature against a tree or dropping it on stone.
Other interesting facts I've discovered via the internet?
They've evolved an oval-shape lens in order to see and focus in and out of water.
They build horizontal tunnels in muddy or sandy river banks.
If you like the way this bird looks, I encourage you to simply Google Kingfisher, Pied Kingfisher, Common Kingfisher or Ringed Kingfisher and observe the beauty of these birds.
Heads up Texas crew - extreme Southern Texans have the opportunity to see the Ringed Kingfisher.
Why do you guys get all the luck?!?
Comments
Posted April 16th, 2008 at 10:28 AM by

bad_calvin
Posted April 16th, 2008 at 10:38 AM by

Hex_Enduction_Hour
Posted April 16th, 2008 at 10:41 AM by

netherspirit
Posted April 16th, 2008 at 12:14 PM by

Hex_Enduction_Hour
Posted April 16th, 2008 at 02:57 PM by

funrun
Posted April 17th, 2008 at 12:36 AM by

Onacara
Posted April 17th, 2008 at 01:44 AM by

Satyr
Posted June 18th, 2008 at 05:11 PM by

Hendal
FOUND! I spot the Belted Kingfisher!!!!!

Posted August 14th, 2008 at 10:40 AM by

Hex_Enduction_Hour
Posted August 26th, 2008 at 02:52 AM by

Hex_Enduction_Hour
Posted September 1st, 2008 at 01:59 AM by

Hex_Enduction_Hour
Recent Blog Entries by Hex_Enduction_Hour