Travel Scape
Posted April 14th, 2008 at 09:53 PM by
Hahnarama
Updated April 15th, 2008 at 12:20 PM by
Hahnarama
(Catagory)
So a few weeks ago I was reading the Events post about The Houston Gathering and I saw pics of my man, not Bill's man but my man, R˙chean. I drop an IM to him sand say "Dude, did you drive over 200 miles to go play Scape?" and his response was "Dude look who you are talking to." LMAO! I asked my OCD buddy if he traveled with Scape in hand 24/7, not counting the Reavers he keeps in pockets because he likes they way they make him feel when they run around. "Nope" It got me to thinking. I carry my dice bag with me about 80% of the time. You never know when you might need a d12.
Many years ago I worked for a great a boss, named Frank. One Friday evening we were out on one of our benders. He had offered to buy that night and he was running low on cash. He was going through his wallet searching for one last Jackson to cover the last round when out fell a crisp new $100. I said man we are covered, to which he replied nope we can't use that, it's my poker money. WTF? He said you never knew when you might be traveling down the highway and stumble across a game of poker in the back of some road house bar.
It got me to thinking you never know when you might get the call while you are away from home. Say you are at work on the south side of town and Gary calls you to say we got a game set for 6 PM are you in brother? Hell ya except I need to drive 30 miles home to my House get my Scape and then fight rush hour traffic all the way back.
So I give to you…..the Travel Scape Set. Everything you will need, sans terrain, to wage a victorious war of aggression against all who stand in your way.
(Click on pics for a larger version)
This case holds enough figures, except the dragons or Tor, that I can wield about 17 different armies that all have a good shared synergy.
Next to the biggest Heroes the major pain in the ass to storing Scape are the cards. Well thanks to Bryan Jenson's STELLAR work you can use his custom cards that are slightly smaller than a standard business card. (Link to his latest version at the end of the review.)
The cards all glyphs, both MS and the ones from Wave 1, as well as dice order and would markers all fit in the handle section.
I took the time and money to have these printed at Kinko's on a heavy card stock. I paid about $7, but I was also using a discount card that I have from work to get a better rate. The pics don't do the cards justice they are beautiful.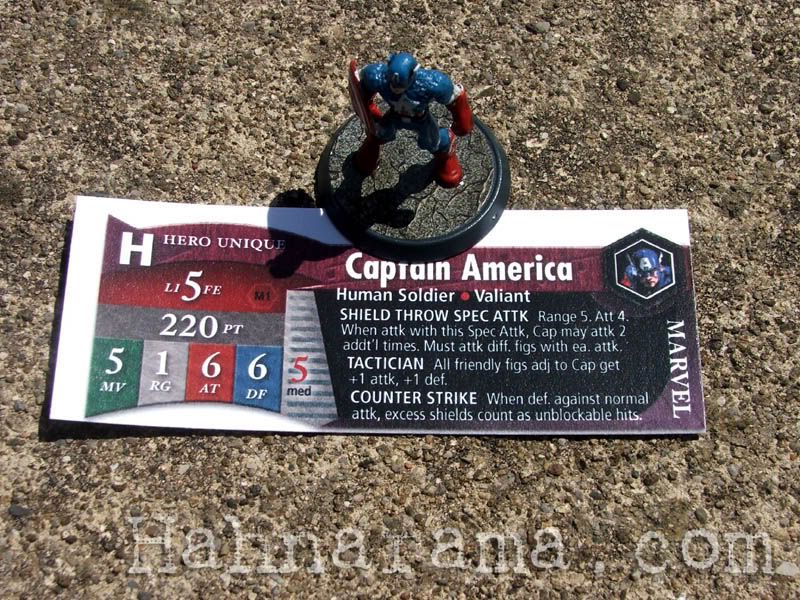 The entire set up cost me around $8. I found the case on clearance at Wally World a few weeks ago for $.99. I am guessing your printing could run up to $15 depending on the quality of paper you choose.
Scape…never leave home without it.
Link to Bryan's latest cards
http://files.boardgamegeek.com/geekf...p?fileid=26282
Comments
Posted April 14th, 2008 at 11:01 PM by

funrun
Posted April 14th, 2008 at 11:13 PM by

truth
Posted April 15th, 2008 at 09:17 AM by

Hahnarama
Posted April 15th, 2008 at 09:33 AM by

funrun
Posted April 15th, 2008 at 09:54 AM by

Hahnarama
Posted April 15th, 2008 at 11:33 AM by

bad_calvin
Posted April 18th, 2008 at 01:27 PM by

Revdyer
Posted April 23rd, 2008 at 01:39 PM by

noodles
Posted April 23rd, 2008 at 02:11 PM by

hextr1p
Posted June 10th, 2008 at 08:59 AM by

Eberak
Posted October 26th, 2008 at 09:48 PM by

jameswards16
Posted October 17th, 2009 at 11:15 AM by

Hendal
Posted February 13th, 2010 at 03:46 AM by

Lord AndraK
Recent Blog Entries by Hahnarama