Retaking Goblin Canyon.
Posted November 4th, 2010 at 09:52 PM by
Chardar
The brave and stupid rogue Chardar had reported back to his party of the dangers that lay within Goblin Canyon. He was too badly beaten to continue (DMing), so he returned to the town and his party continued on without him.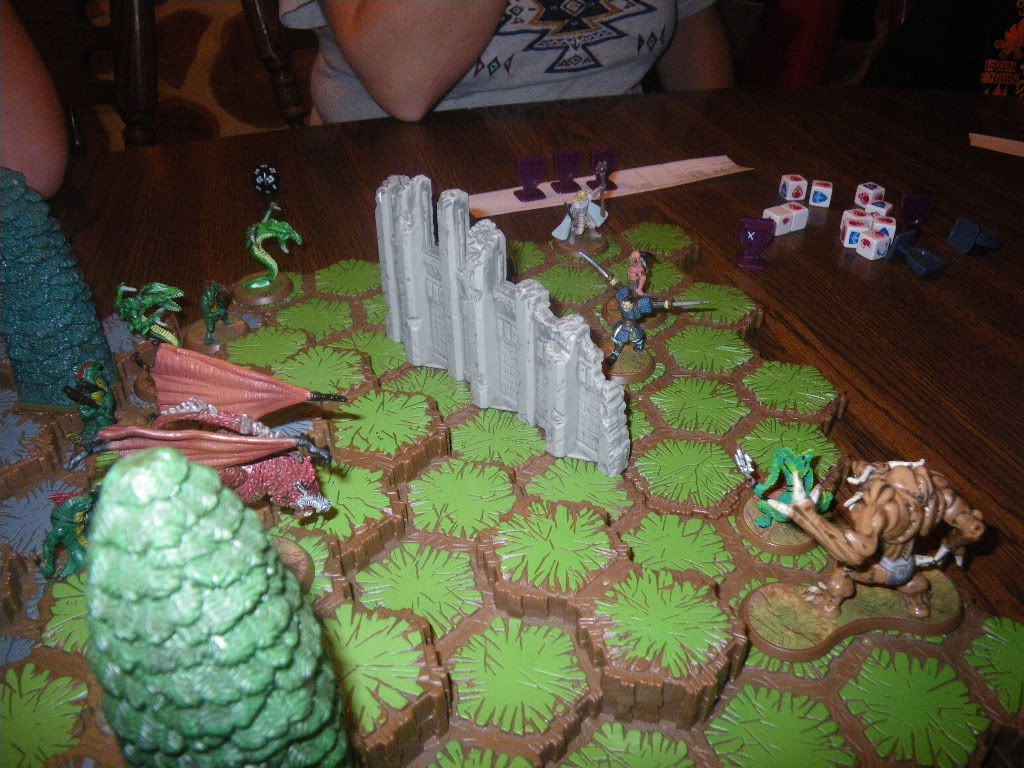 Suddenly Ryan the Samurai, Equa the Elf Archer, Cassie the Elf Warrior, Gasmask the scout, and BB the Dwarf Warrior were ambushed by the same group of Drow Bandits that had nearly killed their friend. A group of reptilian beings also attacked them, fearing for their forest home. Not trusting the minions alone the king of the forest, a Wyvren, swoops in to protect his forest home. A pair of scavengers hear the commotion and enter the fray, hoping to feast on the scraps.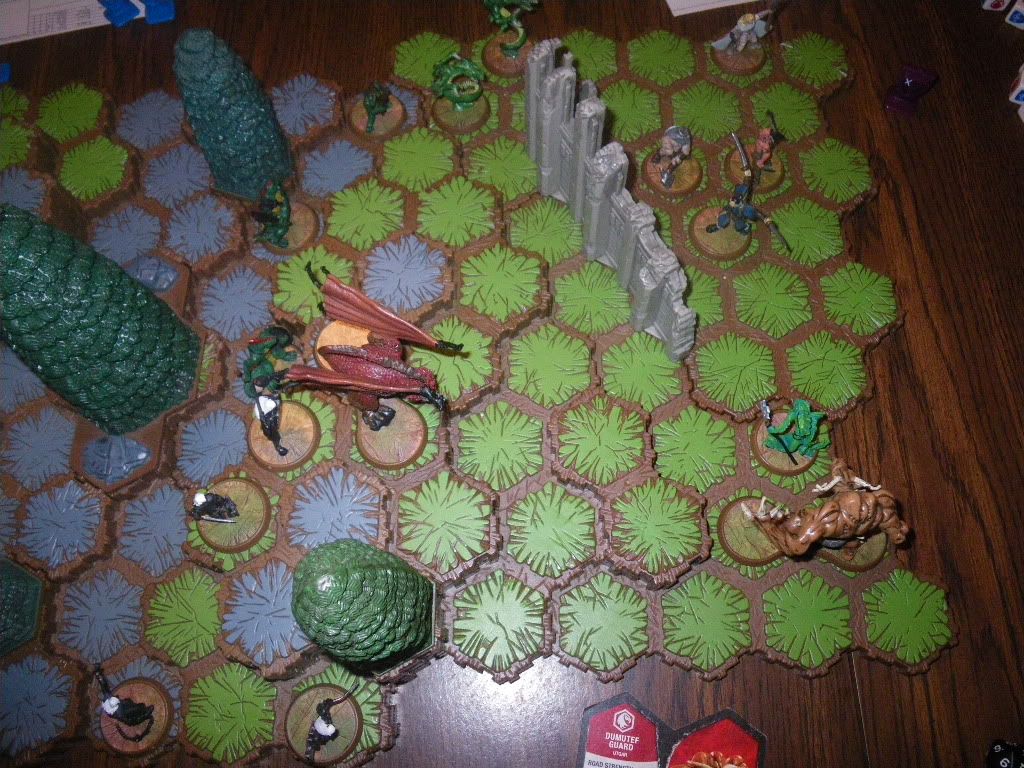 The vipers frenzy into the group and immediately kill Equa in an incredible display of D20 rolls. The Drow begin scaling the Canyon, hoping to gain a vantage point on the party.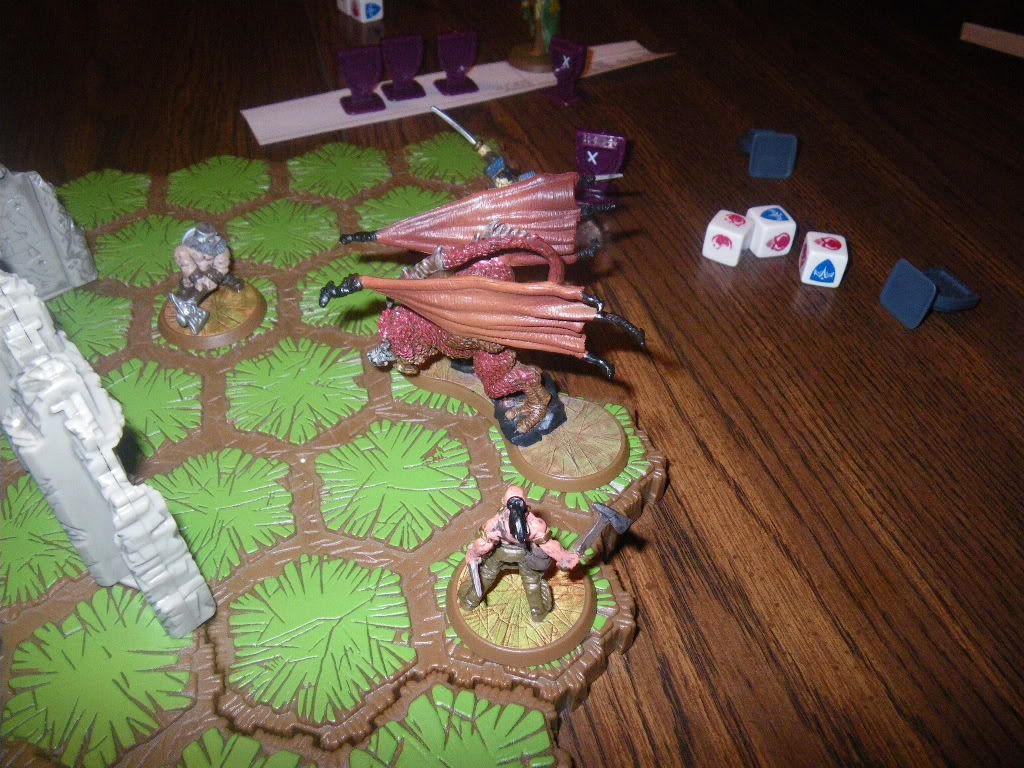 The Sahuagin attacks Ryan, who easily counterstrikes the attack. However the Wyvren swoops in and engages the Samurai, who counterstrikes two wounds on the Wyvren.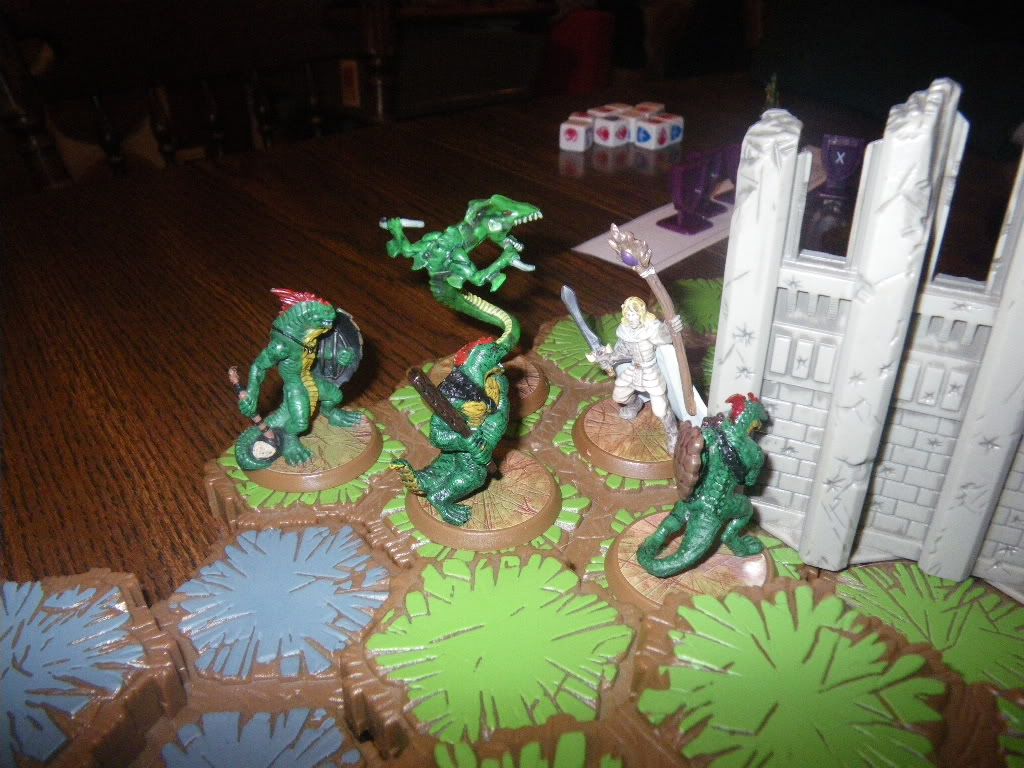 Angered by the loss of her mother Cassie rushes into the fray of reptiles and kills two vipers, but she is then engaged by the Greenscales.
The Wyvren's poison works quickly and he kills Ryan. The Drow engage Gasmask and poison him as well, though not as fatally as the Wyvren.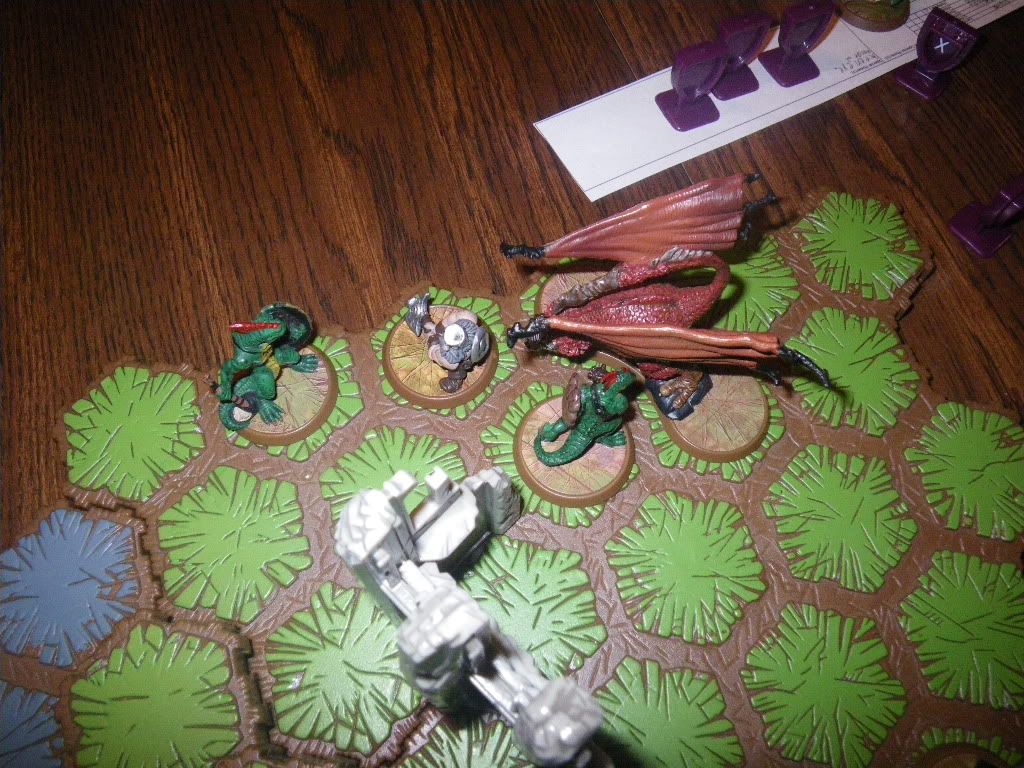 Cassie cuts down a Greenscale. The Wyvren, sensing the despair of its forest brothers, flies in to attack BB, killing her. Gasmask frenzies into a blind rage, killing all three Drow bandits, and climbing up the canyon. Equa kills the remaining Greenscales and flees up the hill. Where she is engaged by the Drow Chainfighter.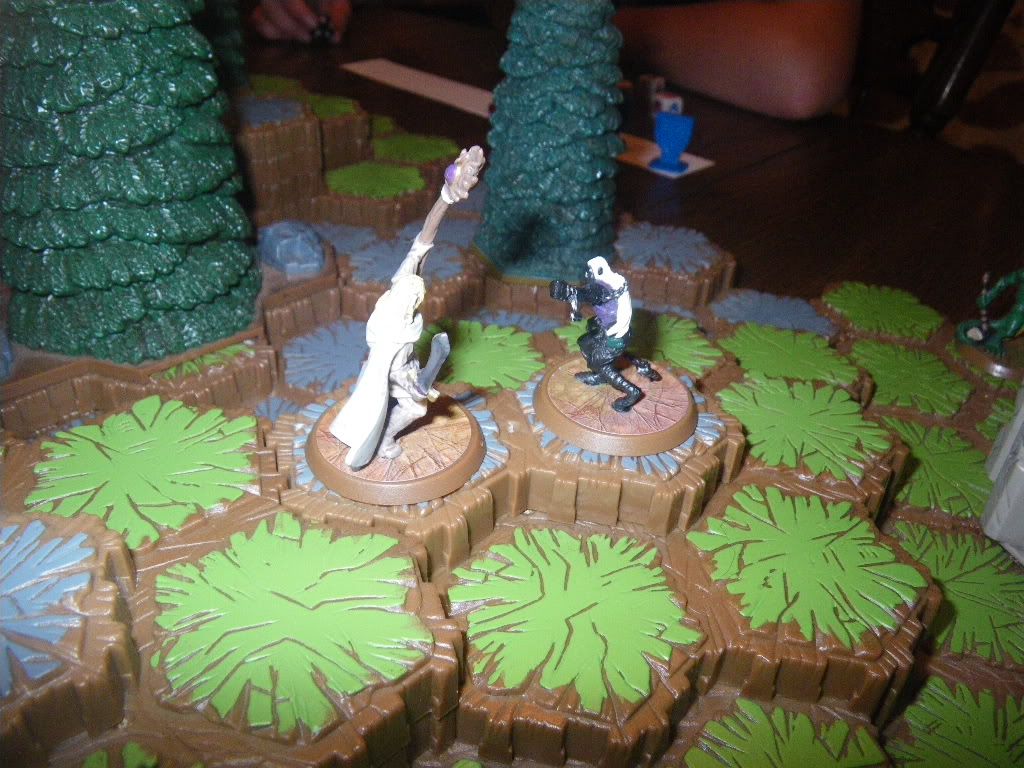 It's a tough duel, but Gasmask and Cassie manage to kill the Chainfighter. In a last ditch effort the two charge the king of the forest, and defeat him.
Note that this is not 100% reliable. There's several pictures that I never took and details that I missed, but this basically what happened.
Gasmask and Cassie are promoted to level 2. Cassie decides to become a ranger, and chooses to upgrade here battle frenzy, saving 1 point for later. Gasmask gains adrenaline rush 2.
Comments
Posted November 4th, 2010 at 10:56 PM by

Kaiyu
Recent Blog Entries by Chardar