Battle 3: Escort Through the Desert
Posted October 18th, 2010 at 08:30 PM by
Kaiyu
This is a battle summary for the game
Heroes of 'Scape
.
Battle 3: Escort Through the Desert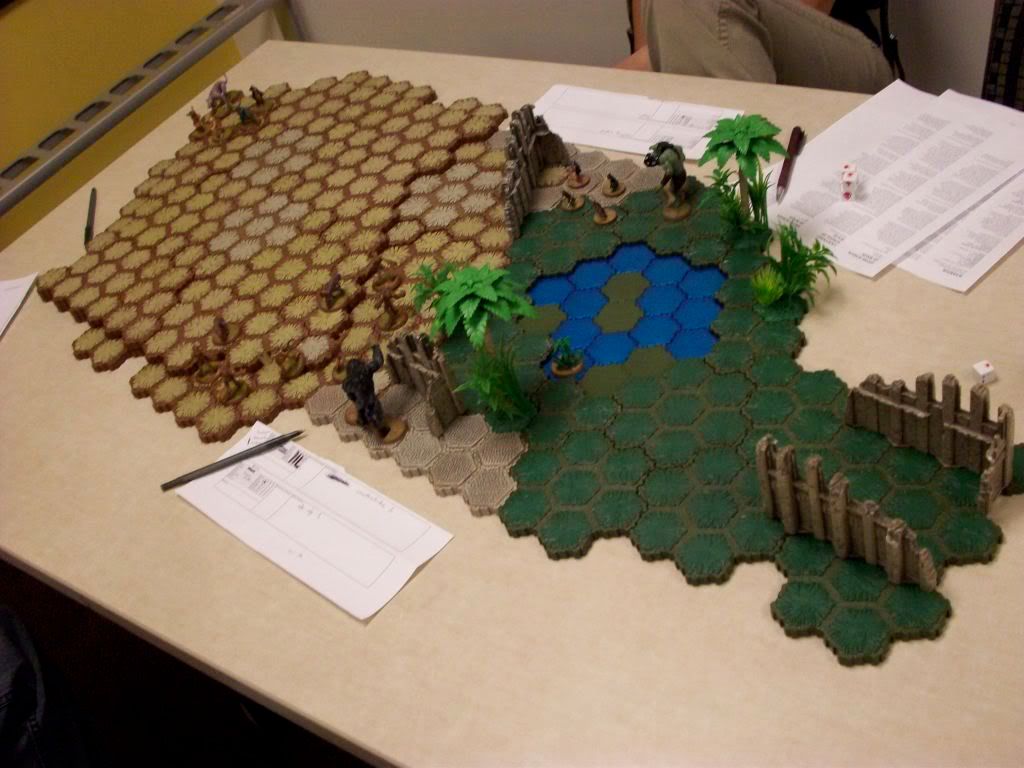 We turn our attention to a new band of Heroes. They've been given the task of escorting some precious cargo. A rich man in the West has purchased a rare Doggin creature from the Eastern Continent to keep as a pet. The Heroes must escort the Doggin across the desert, keeping it safe from thieves and predators.
A Human Monk, a Human Viking Warrior, a Human Divine Wizard, and a Human Samurai Archer were hired to protect the Doggin.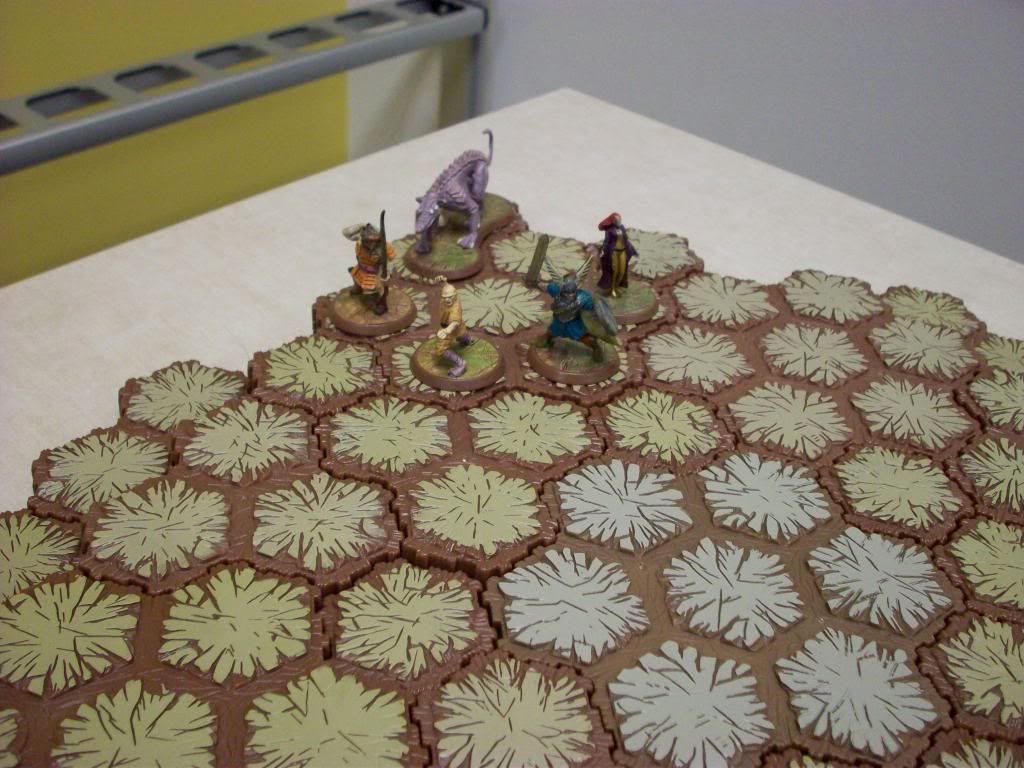 Ahead of them stands a pack of Wolves ready to pounce on a tasty Doggin treat…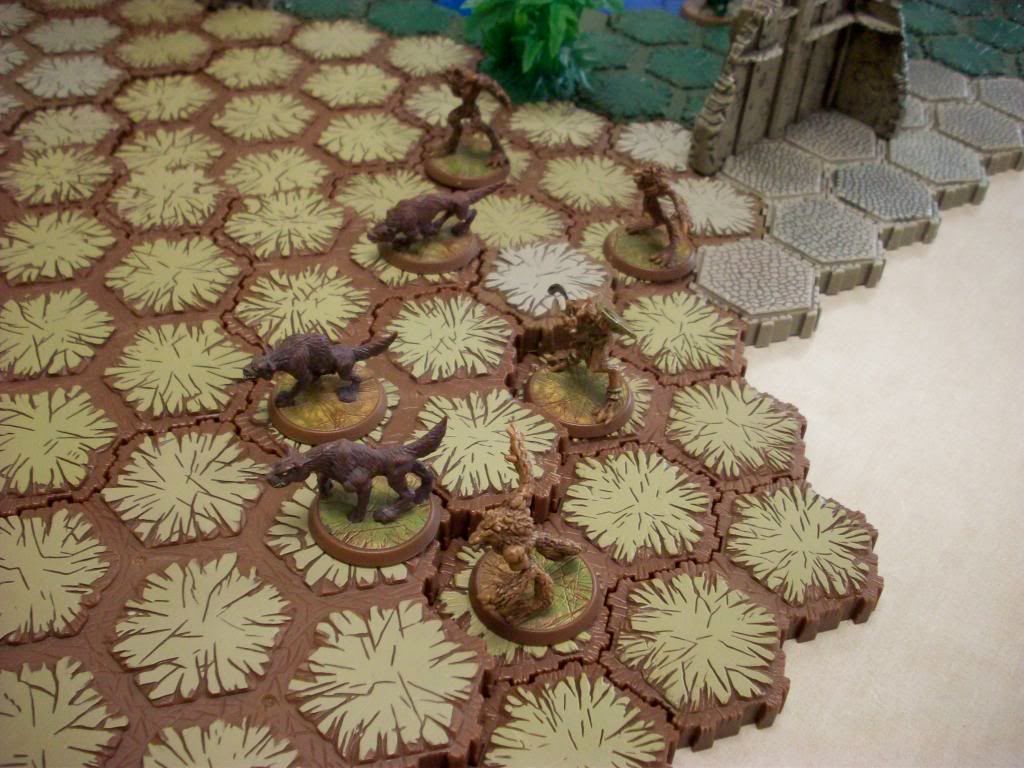 … and some shifty Goblins ready to steal the rare creature and sell it for themselves on the black market.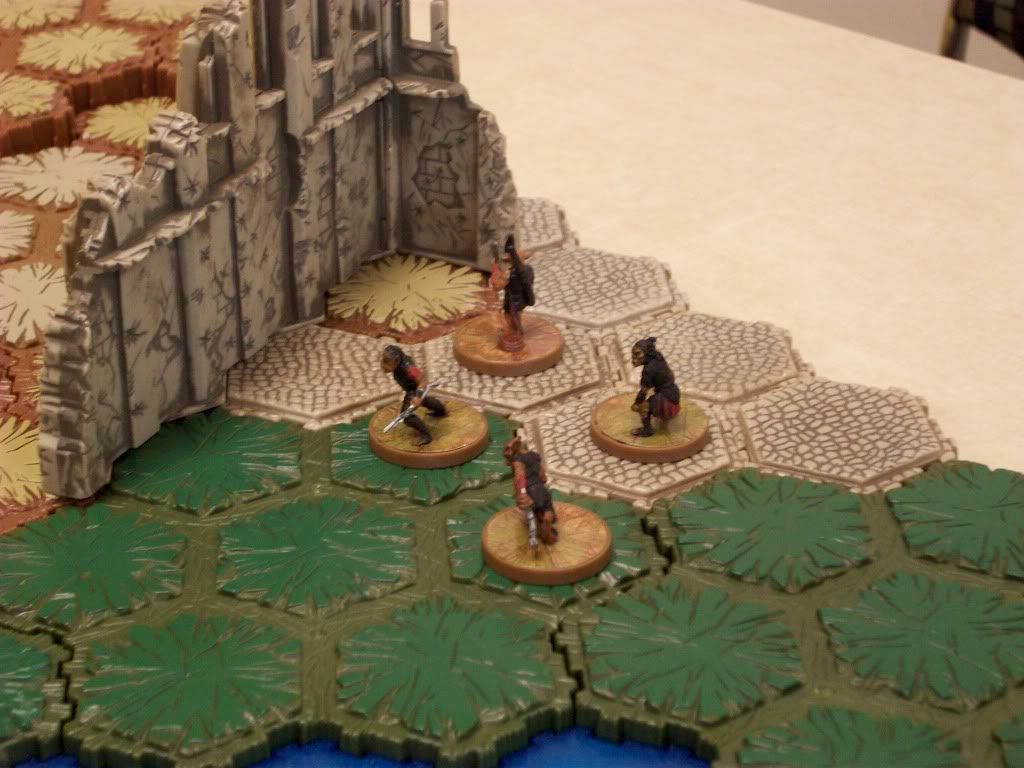 Little do the Heroes know, the desert is full of sand traps which lead to an underground tomb…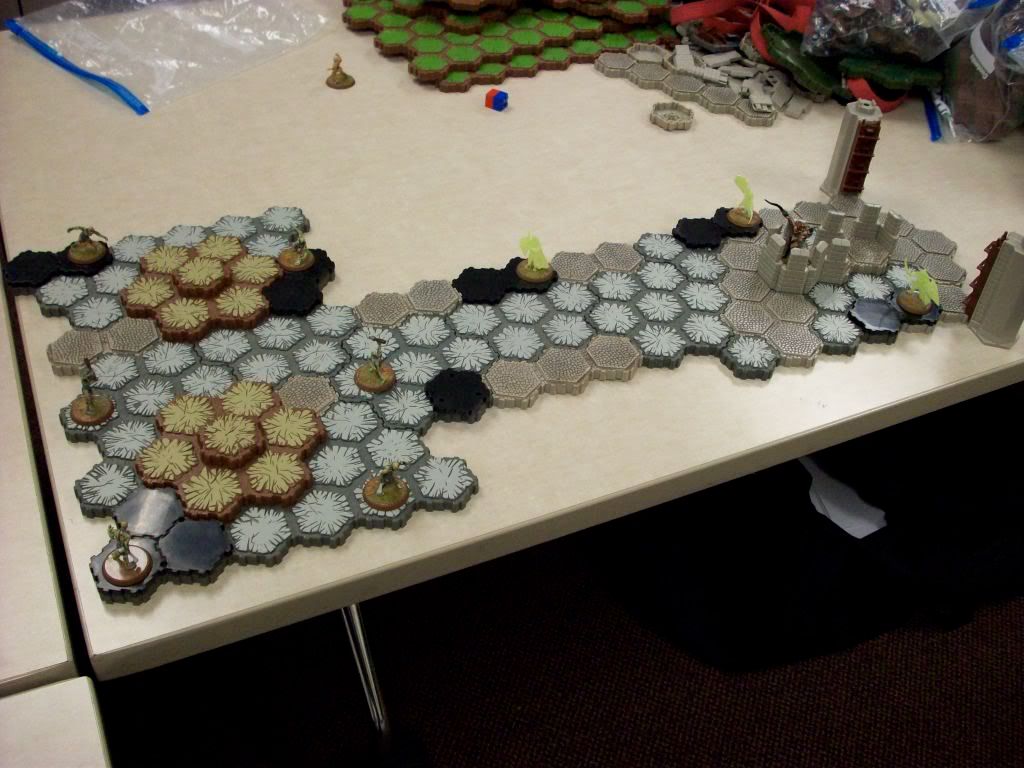 First move of the game, the Viking Warrior falls into the pit and soon finds himself surrounded by Zombies; grave robbers, who instead of walking off with treasure were cursed to endure in the tomb for an eternity, hungering for flesh.
Back on the surface the Wolves close in on the rest of the party and some attacks are exchanged.
The Monk decides to intentionally jump down into the tomb to assist his fellow adventurer...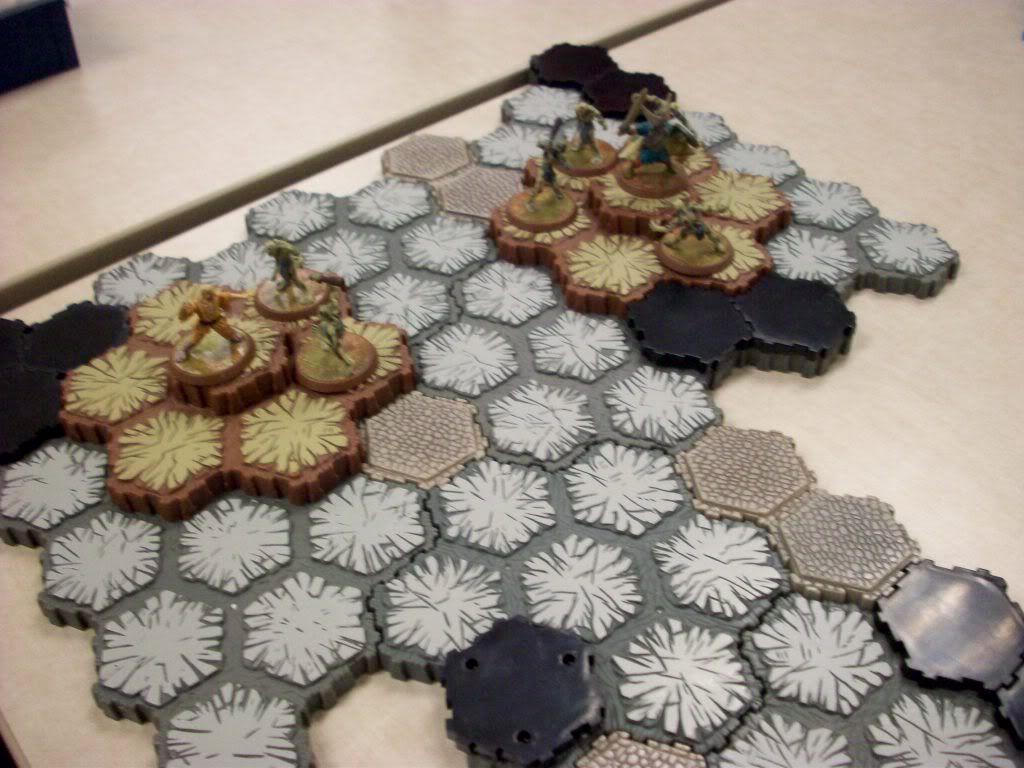 ... but shortly after the Viking meets his demise and the Monk is left alone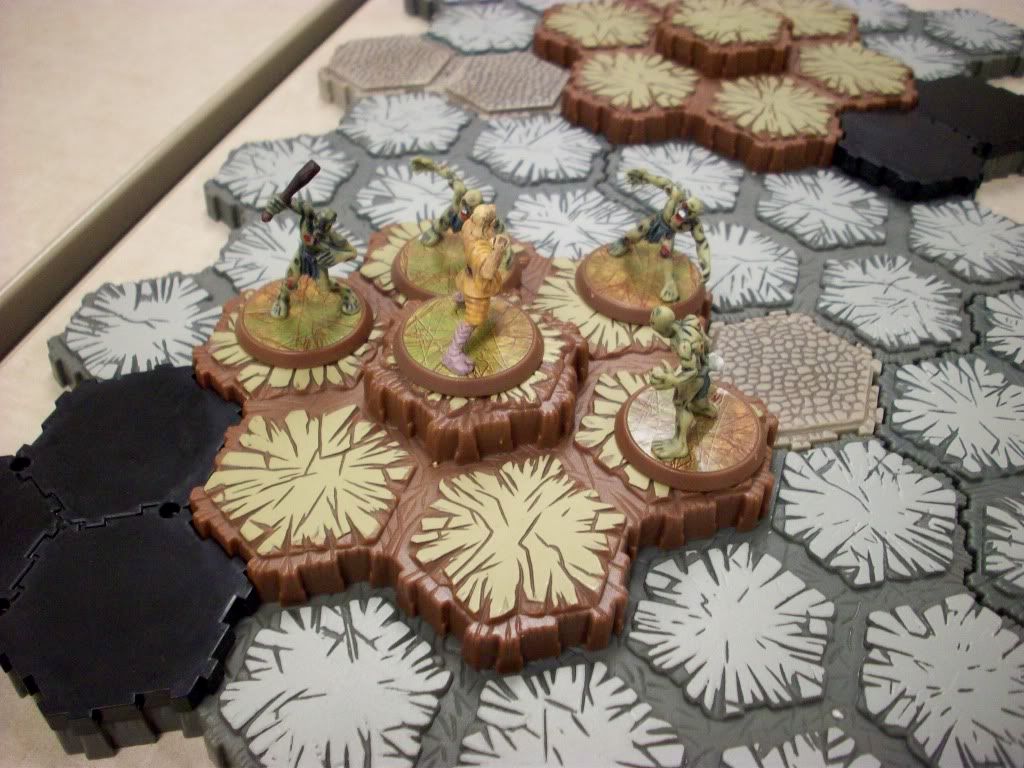 Above ground the Archer and the Wizard didn't stand a chance against the hard hitting Wolves and are quickly destroyed. With no one to guard the Doggin, it is quickly eaten as a tasty snack.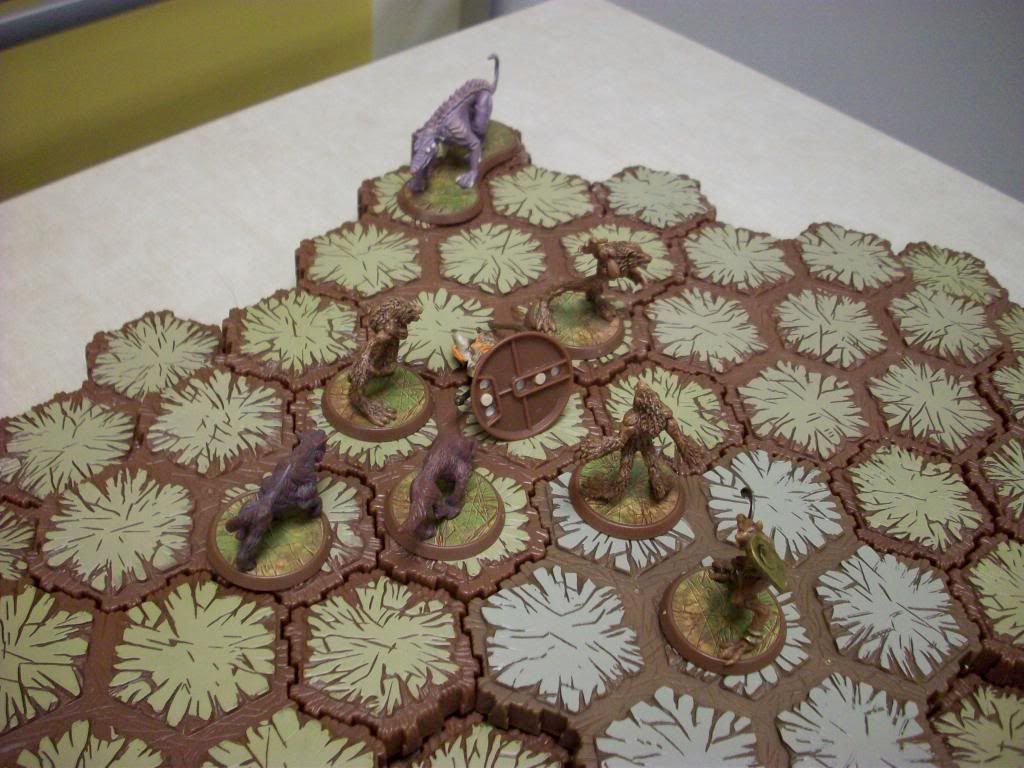 Overall a complete failure. The map was designed for more Heroes, stronger Heroes, or both. They didn't even make it past the starting point before they were destroyed. Even if the Heroes in the tomb had survived the Zombies they still had to deal with Phantom Knights and Sudema before being able to exit.
If they had exited, they would have popped up right into the hands of the Werewolf Lord or the Goblins/Troll. And of course by then, they would have been a bit wounded, so the Sahugin Raider in the oasis might have actually been more than a nuisance for once.
In my defense, I was expecting two more players, but they dropped out to play another game right before starting. I should have however thought to decrease the difficulty, but it didn't really matter, because they weren't even able to beat 350 points of Wolves and Zombies anyways.
I'll revisit this scenario again sometime and give it some justice after we have more players with some Level 2 or 3 Heroes.
For those who are interested, here are the full Hero reports:
Comments
Posted October 19th, 2010 at 05:10 PM by

The Doctor
Posted October 20th, 2010 at 04:11 PM by

Gladitor
Recent Blog Entries by Kaiyu