Nothing Beats the Classic.
My friends and I have been on a D&D Scape binge for the last couple of weeks. We only play with those figures,
occasionally
adding in Classic figs, but rarely. I played a game tonight, and decided that I wanted a majority of my army to be
old
figures.
Sir Denrick 100
Sir Hawthorne 190
Mimring* 360
2x Warforged Soldiers 500
*I just repainted my Mimring**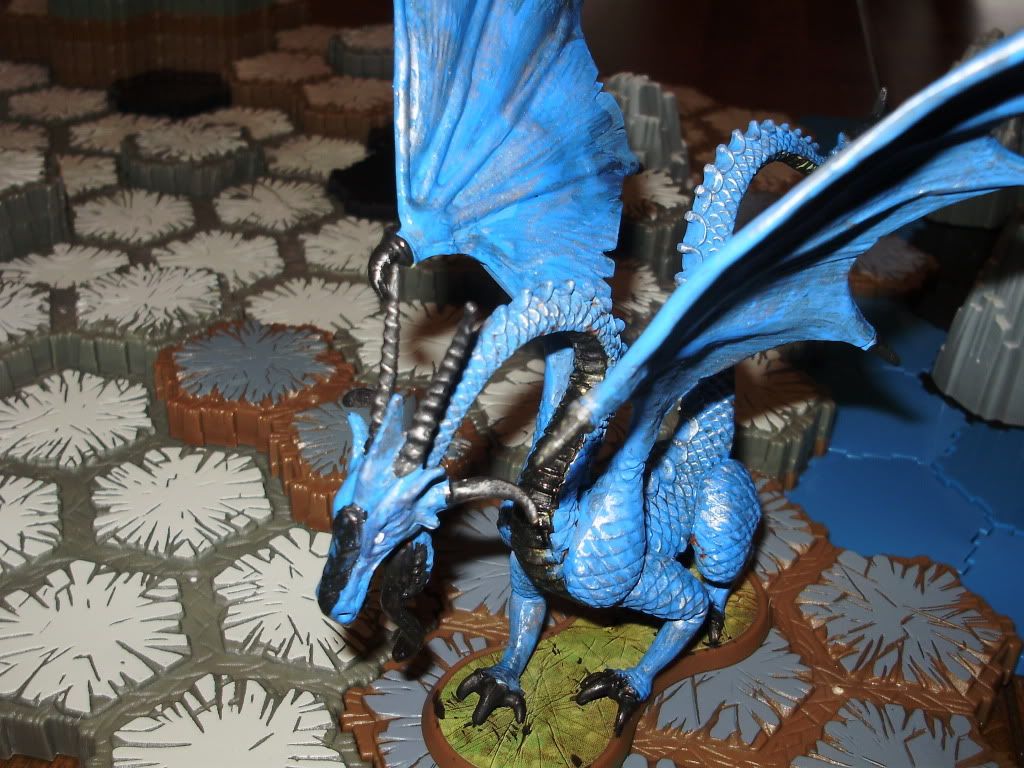 **I also did a Dund repaint. Orange with black shoulder pads, spine, eyes, nose, and mouth, and then dry-brushed it.
http://www.heroscapers.com/community...63#post1215863
My opponent:
Shurrak 160
2x Phantom Knights 300
Iskra 350
Retchets 400
1x Mohican River Tribe 470
Brave Arrow 520
PK's flew off towards the center of the field, Denrick and Mimring started to move. 3 PK's engaged Denrick, gave him 4 wounds before he killed all of them, Mimring got really lucky with a 4-Skull Fire line, and managed to take out the 2nd squad in one OM.
Mimring and Denrick manage to kill off 2 Mohicans before Denrick fell to one on height and shadow. Mimring avenged his pal's death, and gave Arrow (or BA
) 2 wounds before dying. Activated Hawthorne, moved him, and lost him.
He took out 1 WS by gaining height and rolling a perfect 5-Skull attack.
My WS's got revenge by slaughtering him (an entire squad gained height thanks to Tactical Switch!
). They then proceeded to easily finish off BA and only lost 1 while facing off against Shurrak, who fell on the 3rd attack.
Easy win!
But the moral pf the story is: My repainted Mimring looks AMAZING next to Denrick, and Classic Scape still OWNS!!
Comments
Posted September 29th, 2010 at 02:23 PM by

Sylvano the Wasabus
Recent Blog Entries by aquamaniac27