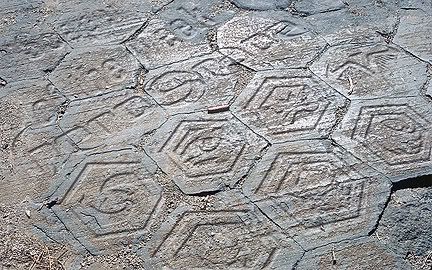 Scaper of the week 19 - Cavalier

Our last Scaper of the Week, Whitestuff chose a 'Scaper I'm sure we all know. The man behind the mats, Cavalier! Read on to learn more of our cherished trainer of noobs.
Our nineteenth '
Scaper of the Week
is
Cavalier
Age:
35
Occupation?
Network administrator
Allegiance and why?
Itís hard to choose. I love Vydar for the sci-fi/high tech feel, Ullar for the Elves and high-fantasy theme and Jandar for his 'good guy' image.
When did you get into HeroScape and why?
July 5th, 2006.
I had looked at HS on the shelves of the local Wal-Mart many times, but always dismissed it. The game pieces looked interesting, but I wasn't sold on the cross genre theme. I have long been a gamer, but have always had to struggle to get a group together (perils of a small town). I figured I'd not have anyone to game with if I got this one and as it wasn't extremely appealing, I repeatedly walked away, much to the joy of my wife.
Then the Fourth for July, a good friend came into town. As we watched the fireworks from my front yard, he told me about this game his little brother had. As he described it, I immediately recognized it as the game I had seen at Wally-world. I was up for a new game so invited them both and another friend over the next night. I was expecting him to show up with the master set I had seen at the store. He did, plus massive amounts of expansions and an extra master set. It was awesome.
We laid the game out on our huge square dining room table and played a massive 4 way battle. It raged into the middle of the night and I had to work at 8 the next morning. We finished up around 2, cleaned up and everyone left. I went to bed, kissed my wife and dreamed of little plastic figures slaughtering one another.
I bought the master set the next weekend.
Favorite aspect of HeroScape and why?
I believe it was Kepler who said, ďItís like Legos and little green army men combined.Ē The building of the battle fields appeals to my childhood (and continuing into adulthood) love of building with Legos. Add the awesome and varied units and it is an amazing game.
Favorite Hero and why?
From the beginning, Iíve loved Chompy (Grimnak). Add in the rest of the Orcs and his awesomeness grows.
Favorite Unique Squad and why?
Krav Maga Agents. Classic, powerful, flexible.
Favorite Common Squad and why?
Orcs. Take your pick, Blade, Heavy, ArrowÖI likes Ďem all.
Favorite Special ability and why?
Bonding. The ability to activate multiple units in a turn is so powerful.
What do you enjoy most about Heroscapers.com?
Training noobs
. All joking aside, I love the community. All of the great people Iíve met through the site and those I look forward to meeting. It is all about the people.
Favorite HeroScape moment:
At a gameday here in AZ, I was playing against Vanguard. I was rapidly advancing on him with my Vydar heavy army. When he moved up Kee-Mo-Shee and engaged Q-9. I held my breath as he rolled for Mind Shackle. When that die landed on 20 I couldn't believe it.
Vanguard took Q-9 and destroyed the remainder of my army with him.
What a great game!
Another board game you enjoy and why?
Iím a big HeroQuest fan from way back. I used to play it back in high school with a few friends and now I play it with my boys. It is a great intro into role playing/adventure games in general and is a terrifically fun game in its own right.
Three true things and one lie about yourself:
1. I met Selena the pop/latino singer who was murdered by the president of her fan club.
2. I dated a girl known as the 'Star Wars Chick'.
3. I was picked up by the police when I was 4 years old for vandalizing/trespassing at a construction site.
4. Iíve eaten moose.
Care to explain your avatar and username?
My avatar and username are actually related, even if itís not immediately apparent. Cavalier is actually another form of knight and my avatar is a chess knight. The chess knight has been used by several members of my family for quite some time as a sort of crest.
When my dad flew helicopters in Vietnam he had one stenciled on the back of his flight helmet. My brothers and I have used them on the back of our ATV/Motorcycle helmets, and I even use it in my side business as part of my logo.
Iíll let you all guess why.
Other interests?
Reading, painting, graphic design, old westerns, sci-fi and fantasy movies.
How did the Lexan mats idea take root?
It started out with a few of us discussing how we could increase the amount of water tiles for maps. Scaper teekay designed a sheet of water tiles but wasnít having much luck finding a way to get them produced economically. I happen to work for a printing company and one day it dawned on me that I might be able to get the produced at work. The rest, as they say, is history.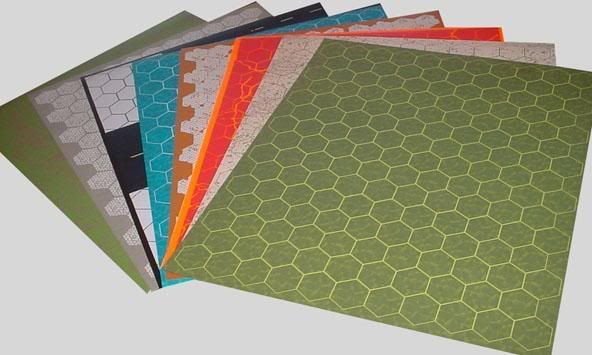 How did you acquire the esteemed title of Trainer of Noobs?
That was Aldinís doing, before he was made a site admin. I guess he was impressed by my tendency to post ďhow toĒs and advice to new membes of the site.
You have a large family. Do the kids and wife play board games too?
I have 5 children (just like Whitestuff), ages 10, 8, 6, 4 and almost 2. My oldest son has attended several game days with me and my other sons are learning to play 'Scape as well. My wife is a neophyte gamer, but sheís learning to enjoy my hobby a bit. She plays ĎScape with me when we can get all of the kids distracted (and usually beats me). We have played games like chess and Othello together since we were first married and Iíve also introduced her to Carcasonne and I look forward to finding even more that we can enjoy together.
What message do you have for the community
Search and Spell Check.
Any Heroscapers member you'd really like to play against?
I hesitate to make a list, as I know Iíll leave someone out. A funny one is HeroscapeLunatic, who, despite attending several game days together, I have yet to play against.
Markwars, ninthdoc, InfinityMax, Grungebob and the rest of the olí DFW gang. Revdyer, Skynight, Uprising, theGuru, Mr. Bistro, Bixby, Truth, Bunjee and many, many more.
Who do you pick for the next 'Scaper of the Week?
Lonewolf, The King of the AZ Nerds.
Comments
18
Comments
Posted January 19th, 2009 at 01:02 AM by

hextr1p
Posted January 19th, 2009 at 01:24 AM by

nyys
Posted January 19th, 2009 at 02:03 AM by

whitestuff
Posted January 19th, 2009 at 05:15 AM by

skyknight
Posted January 19th, 2009 at 08:32 AM by

Jim
Posted January 19th, 2009 at 08:51 AM by

Cavalier
Posted January 21st, 2009 at 04:35 PM by

Cavalier
Posted January 21st, 2009 at 05:16 PM by

Pickledpie
Posted January 21st, 2009 at 07:28 PM by

Onacara
Posted January 21st, 2009 at 07:58 PM by

S1R_ART0R1US
Posted January 22nd, 2009 at 02:43 PM by

Cavalier
Posted January 22nd, 2009 at 03:35 PM by

Onacara
Posted January 22nd, 2009 at 03:39 PM by

Cavalier
Posted January 25th, 2009 at 10:13 PM by

Cavalier
Recent Blog Entries by Hex_Enduction_Hour